We're so excited to introduce our 1st Women in Business Guide! The Peachtree City Moms community affords us the opportunity to work with so many wonderful female entrepreneurs doing amazing things. We're honored to showcase some of these women in this year's guide, who work to provide our growing families the best local resources, services, products, and more! Check it out below, and take note of how these Fayette and Coweta County Women in Business can help to make 2023 your best year yet!
---
Carrie Allen is the Founder of C2KIDS, a modeling agency in Atlanta representing talent for print + video. We specialize in babies, kids, teens, and real people + families.
We believe in creating opportunities for children to grow in confidence and thrive in new experiences.
Carrie has worked in the industry since 2003 and founded C2KIDS in 2010 with a focus on successfully guiding talent and their families into the new opportunities and experiences in the modeling industry.
In over 20 years industry experience of representing talent and corporate clients, Carrie and C2KIDS have built top corporate brand connections with Fortune 100 Companies and the resources to connect talent to growth opportunities.
Our process is unique and not based on limiting contracts. Our focus is on supporting and guiding our talent into the modeling industry and opportunities to support their confidence and success. At C2KIDS, we offer a personalized approach that serves our talent and clients with communication, connections, and experience. For more information, visit www.c2-kids.com.
---
Karyn Staples, PT, PhD, NCPT of ProHealth Physical Therapy and Pilates
Karyn Staples is a Nationally Certified Pilates Teacher and a Physical Therapist with 25+ years of clinical and teaching experience. Driven by her passion for creating an environment focused on wellness and optimal health, Karyn foundedProHealth Physical Therapy and Pilates Studio (Peachtree City, Georgia) in 2005. Her extensive education, knowledge, experience in the field has forged the path for her personal growth and development along with educating and mentoring other practitioners. Karyn's unique ability to combine interesting thought provoking lectures with practical demonstrations enables the participant to effectively integrate foundational concepts into their daily work.
Her Pilates background continues to be multi-lineage. She has been a presenter at the Pilates Method Alliance, Pilates on Tour(Balanced Body), Physical Therapy Association of Georgia, Emory University Physical Therapy Department, Georgia State University Physical Therapy Department, and the University of Evansville Physical Therapy Department. She also serves as aclinical mentor to physical therapy students, orthopedic physical therapy residents, and movement practitioners. As a mother of two children (16 and 14), she continues to promote a healthy lifestyle to our next generation with programming at her office, small research projects, and community outreach.

Click here to visit Prohealth Physical Therapy Pilates Studio's website. 
---
Dr. Killebrew of Southern Crescent Womens Health is a  Member of the North American Menopause Society, MIGS Certified (Minimally Invasive Gynecologic Surgery, PAGS Certified (Pediatric and Adolescent Gynecology), Certified in Robotic Surgery, Certified Clinical Densitometry, and Previous Chief of Staff at Piedmont Fayette Hospital.
---

Dr. Linda H. Katz is originally from New York City and obtained her Bachelors of Science in Nursing, Nutrition & Public Health from NYU as well as her Doctor of Chiropractic from Life University. In 1984, she opened her chiropractic practice in Fayetteville, Georgia and truly loves her community.  Her practice has since moved to Peachtree City and has expanded to Buckhead to serve her Atlanta patients.
Dr. Katz's mission is to ensure that people live a healthier life pain free. Her practice specializes in red light therapy, neuropathy, and anti-aging treatments. Her compassion and love for people shows through in everything that she does. 
When Dr. Katz is not treating her patients, you can find her hosting her XC networking meeting that inspires, mentors, and connects business women in the city.
---

Bethany Jones is the Founder of Bethany Jones Interiors, a full-service design studio creating refined + timeless spaces in South Atlanta communities. A well-designed home is built on the smallest of details; it's the way the wall color enhances a room's natural light, the interest created with layered textures, and the story told in a collection of artwork and textiles. At Bethany Jones Interiors, we collaborate with each client to give them a space that marries the light, airy, modern aesthetic they love with the functionality and customization that will truly enhance their lives in a meaningful way. 
At Bethany Jones Interiors, we offer our clients an stress-free experience and a tailored approach to their unique home project.  To view our portfolio or submit an inquiry for an upcoming project, visit our website at https://www.bethanyjonesinteriors.com/, and don't forget to stay connected with us on social.

---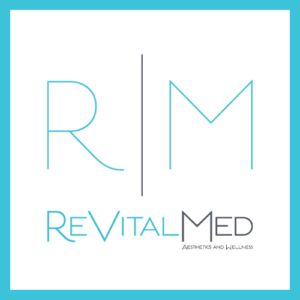 Dr. Harris and Maya Williams, NP are the Founders of RevitalMed Aesthetics & Wellness, a med spa in Peachtree City, Georgia specializing in serving all people with customized aesthetic and wellness treatments and natural, impactful results
We believe that wellness and aesthetics should be accessible, inclusive, and customized for all patients because everyone deserves to be supported in their wellness practices and feel like the best version of themselves.
RevitalMed exists to support you in self-care and self-confidence. We strive to bring out the best in you with a philosophy of harmonizing natural and results-driven treatments that impact how you show up in the world.
Services:
Botox (starting at $9.99/unit)
Dermal Fillers
Radiofrequency Microneedling
Microneedling (with and without PRP)
Hydrafacial (coming soon)
Laser treatments and laser hair removal
Flexsure Body Radiofrequency
IV Hydration and Vitamin Therapy + Booster Shots
Tempsure Envi + Tempsure Firm
RevitalMed Weight Loss program
Tempsure Vitalia (Women's Wellness)
Viasure (Men's Wellness)
For more information, visit www.revmedwellness.com.
---
Kara Kiefer founded SŌZŌ YOGA out of love for her community in Trilith and the southside of Atlanta and desire to empower and encourage others. She believes life change happens in community and wellness isn't just about the physical body.
SŌZŌ YOGA was created with an intention to invite you into a supportive community and empower everyone who walks through our doors to live well and thrive in mind, body, and spirit wholeness.
We believe life change happens in community and wellness isn't just about the physical body. We invite you into a supportive community and share yoga + wellness resources to support you in your journey.
SŌZŌ Yoga is an elevated environment created with an intention to empower everyone who walks through our doors to live well and thrive in mind, body, and spirit wholeness.
Services:
SŌZŌ Yoga offers heated and unheated yoga classes, mat pilates, and HIIT Yoga Sculpt classes for yogis of all experience levels at our beautiful studio in Trilith. We also have a new retail space with yoga clothes and activewear including Lululemon, Beyond Yoga, Spiritual Gangster, ASRV, and Liforme Yoga Mats.
---
Laura Gibson and her Husband, Justin, are the owners of Heirloom Market Co., a boutique marketplace located in Peachtree City that highlights local boutique owners and artisans. They also own Heirloom Donuts, which has locations in PTC and downtown Newnan. Laura has four young kids, Stockton (8), Zeke (5), Palmer (3), and Landri (1). As a Mom and business owner, Laura strives to honor GOD in all that she does.
---
I am Dr. Qiana A. Johnson at Lotus Wellness. Lotus Wellness has been in practice for 5 years. Our Services include: Hair Restoration, IV Hydration, Laser Hair Removal with #1 Laser Hair Removal Device in the World, Weight Loss, Facial Balancing with Fillers and/or Neurotoxins, Skin Resurfacing with Laser Technology, Hyperpigmentation Treatment, Acne Treatment, Melasma Treatment, Non Invasive Tummy Tuck, Non Invasive Lipolysis, Medical Directed Skincare, Medical Facial Treatments and More.
Follow us on Instagram @lotus.wellness.aesthetics
Click
here
 to visit Lotus Wellness and Aesthetics' Website.
---
STAT Wellness is the nation's first MEDICINE + MOVEMENT practice. We combine the best practices of functional medicine with strength training. Our first location was opened in Atlanta in 2019 and we have since opened Roswell in 2022 and Peachtree City in 2023. Our goal is to take a deeper dive into your health history to understand the WHY behind your symptoms. We don't settle for "normal" labs – we strive for optimal because life is too short to feel anything but your best.
Our services are available al a carte or as an annual membership. Our medicine membership includes functional medicine, health coaching, dietitian consults, discounts on IVs/injections/supplements and more. We also offer small group training and personal training to help you crush your health and wellness goals- many call us a one stop wellness shop. Call or text 404-254-5905 to schedule a free 15 min consult with a member of our team and check out our website, statwellness.com, for more information about our services and pricing!
---
Carmen Johnson's passion from teaching led to her start her business hosting girls spa parties after retirement. She loves helping families make memories in a fun and exciting atmosphere by celebrating birthdays on my big pink spa bus that has been converted with pedicure bowls, glam bar, fireplace, disco lights and smart TV's. They are the Ultimate spa bus on wheels for girls ages 3-16."
Recently, she opened a day spa /kids spa under one roof. Carmen's Day Spa is lead by Mother/ Daughter duo. Her daughter Dezra is the lead aesthetician. They offer services such as teeth whitening, body sculpting , Yoni steam, foot detox, custom facials, back facials, massage and veneers.
Visit: www.swankyspaparlor.com
---