With Summer just around the corner, it's time to start registering for Summer Camps! The 2022 Peachtree City Moms local Summer Camp Guide is here to help make your Summer Camp shopping quick and easy, with all the info in one place. Our area has so many amazing camps for all ages and interests, from sports to music to STEAM, and everything in-between! Scroll down for all the details!
---
Camp

Southern

Ground
is where goodness grows. We strive to teach campers about kindness, community, and respect for differences. At CSG, different isn't better or worse, it's just different! Grammy-award winner Zac Brown founded Camp
Southern
Ground
with the purpose of getting kids outside in an inclusive and tech-free environment. From day one, our campers will grow, harvest, and eat food from our on-site organic garden. They will learn and develop fun life skills like bike riding, swimming, cooking, archery, and more. Kids here will make a mess eating s'mores around the campfire, create projects in our art and STEM classes, and push themselves out of their comfort zones on our amazing 1200 ft. zip line and multi-level ropes course. This is a place where young people can explore over 400 acres of wilderness, build relationships with their peers and counselors, and make memories that will last a lifetime.
There are nine week-long camp sessions throughout the summer to choose from. We offer a tiered pricing system to make
 camp accessible for as many families as possible. 
Tiers 1-3 are open to everyone and you can choose what works best for your family. Tiers 4 and 5 are our scholarship tiers and require financial information. No matter what tier your family is on, the camp experience is the same!
The sessions available this summer are as follows:
Session 1: June 5 – 10; Session 2: June 12 – 17; Session 3: June 19 – 24; Session 4: June 26 – July 1; Session 5: July 3 – 8 (Active Military); Session 6: July 10 – 15; Session 7: July 17 – 22; Session 8: July 24 – 29; Session 9: July 31 – August 5th (Gold, Silver, & White Star Week)
School is Out and the Fun is in .
The Swanky Spa Lab will be hosting a series of summer workshops this summer . The summer workshops will include both on-site in person and virtual workshops featuring our STEM/STEAM based Lip Gloss Lab .
The Lip Gloss Lab , Sugar Scrub Lab & Fizzyology Lab are Unique & Innovative STEM / STEAM programs that combines Educational & Fun Activities into an Engaging, Interactive & Project Based Program . Participants will get to create their own custom lip glosses while exploring , learning and applying the STEAM concepts of Science , Technology, Engineering , Arts and Math . We also offer the opportunity to add on Entrepreneurship activities as an extension of the learning scope .
For questions, call 770-369-9956 or email [email protected].
---
Our mini Summer camp is from 9am-12pm on June 22-24th. This camp is suited for children between the ages of 3-6yrs (must be potty trained). We are focusing on DRUMS, DRUMS, DRUMS! Our theme and story features a boy who explores a variety of drums from around the world! Join us as we explore drums and other percussion instruments using music from Africa and South America. We will learn about echoes in music and will sing, clap and play to a variety of games and songs. *Please note that camp activities may be held both outdoors and indoors each day. Campers should pack a snack to enjoy during snack time each day as food is not provided. Visit this link to enroll: 
https://www.mykpro.com/kids-music-classes/class-details/c3067
For more information, visit our website for more info on summer camps and other Kindermusik Classes:
www.petitedebut.com
---
At Discover Science Center our mission is to serve the community by providing fun and interactive educational experiences and opportunities related to science in order to inspire and support a child's passion for learning. Our programs are developed by scientists and educators that take advantage of kids' natural fascination with science.
Sign up for a fun-filled summer at Discover Science Center. Kids learn about sharks and jellyfish, explore our solar system and launch rockets, and investigate cells and body systems. We enhance our science camps with art and creativity projects to help kids integrate what they learned during the week. Visit www.campsite.bio/linksatdiscoverscience.
---
Your child's time at a Calvin Center Summer Camp is certain to provide awesome experiences and fun in a natural setting. Summer camp is a time for making new friends, growing in their faith and learning new skills like canoeing, shooting a bow and arrow or maybe even riding a horse. Calvin Center hires summer staff who are over 18 years old and who attend a period of staff training which gives us the chance to know them better to evaluate which campers they will work best with while giving them the chance to learn how to lead Bible discussions, first aid, child protection policies and more. Resident camps maintain a ratio of 8 campers per 1 staff which are usually configured into a small Family Group which may have up to 14 campers and 2 counselors. This Family Group will travel through the week together learning how to work as a group to make decisions on activities and building relationships to last a lifetime. Sometimes this group may be single gender but usually includes a mix of genders in staff and campers. We maintain ratios based on American Camping Association recommendations.
Calvin Center camps offer campers a chance to experience nature in ways that many children and youth never get the chance to experience. Running through the woods, finding turtles, frogs and new plants in the woods that God has created. These are all special moments to stop and appreciate all that we have been given.
Since 1960, kids have come from all over to explore the 500+ acres of Calvin Center. Under the guidance of our camp counselors, campers find a safe place to make friends, find community, and learn outdoor skills. These activities will help them grow in self-confidence, relationship skills, and in their faith. Whether they are learning the skills of archery or jumping off the Lake Trampoline, this week-long day camp will be filled with experiences they'll never forget!!! Sibling Discount: This year each sibling gets a $20 discount ($25 on Overnight Horse Camps). This discount is applied automatically when registered from the same household.Other scholarship opportunities available. Please email us at [email protected] for more info.
---
Robo Dojo enjoys making robotics learning fun.  Members learn and enjoy the fruits of their creations through our guidance and instruction using STEM based curriculum created by world renowned experts in innovative robotics technology. Through this curriculum, we apply age appropriate techniques and approaches to make learning fun, while they apply and acquire critical thinking skills that will supplement their academic development.
Robo Dojo invites children to a hands-on experience in robotics.  Children will have the opportunity to see and learn about how robotic technology works and how much fun it can be to design, apply and improve on their creation.  Robo Dojo also believes that the skills learned and applied here will help with our members' academic performance, as well as their creative confidence. Our classes are Monday thru Thursdays 3:30 to 4:30 and 4:45 to 5:45. We also will be having summer camp starting June 2.   Go to ROBODOJOS.com for details.
Summer session week 1 – 1st – 5th
Jun 6 – 10, 2022
Mon-Fri – 8:30 am – 12:30 pm EST
Ages 7 – 11
Summer camp week 1 – 6th grade and up
Jun 6 – 10, 2022
Mon-Fri – 1:00 pm – 4:00 pm EST
401 Dividend Drive suite C, Peachtree City, GA
---
Join us for our 18th year of offering Fayette County's best performing art camps! The
Legacy
Theatre
hosts performing arts camps for students ages 2-18. For the younger students,
Legacy
offers a half day camp option for two camps. 
Camp

Legacy

Half Day
 (Encanto Theme!): Your little star with LOVE this camp. From acting/improv comedy to learning a musical medley, our professional team will keep your little one inspired and entertained! Their adoring fans will get to see them in a final showcase on the last day! They will also get to perform for the pre-show of our professional summer show, The Wizard of Oz! 
Ages 4-8.
July 11-15 9am-12pm. 
Little Dreamers Half Day
 (Sing 2 Theme!): Delight your star with this awesome camp. From acting/improv comedy to learning a musical medley, our professional team will keep your little one inspired and entertained! Their adoring fans will get to see them in a final showcase on the last day! 
Ages 3-6. July 25-29; 9am-12pm. 
For older students
Legacy
offers two full day camps. 
Musical

Theatre

Intensive
: An awesome week learning from our area professionals focusing on auditioning, choreography, playwriting and more! 
Ages 7-18. June 27th-July 1st. 
Camp

Legacy

Full Day
: Our most fun week all year! Acting Improv, Choreography, Talent Show, and on and on! This camp is a blast! Perfect way to spend a week and meet new friends while building confidence. Parents are invited final day to watch a showcase. For details or to register, visit
www.legacytheatre.com
.
---
Discover your family's musical potential by receiving quality music education through our progressive curriculum for children, teens, and adults. We make learning fun and exciting so students can see and feel how life-changing it can be. Toddler Music programs ages 2-3 (Jitterbugs 2 years, Bebopper 3 years); Kids, Teens, and Adult Music programs – includes Piano, Strings, Brass, Woodwind, Audio Engineering. For more information and to register for a class, visit www.musicschoolsptc.com.
---
Squirrel Hollow Camp is for rising 1st-9th grade children who need as academic boost in the summer. In the mornings, campers receive tutoring in reading, math and writing skills. After lunch they participate in recreational activities in the gym, soccer field, and Challenge Course. Campers swim every afternoon in our outdoor pool. After camp care is available until 5:00. The camp is held on the beautiful 45 acres campus of The Bedford School in Fairburn, 12 miles south of the Atlanta Airport. For more information contact  Betsy Box, 770 -774-8001 or visit www.thebedfordschool.org.
Art Camp at Splatterdash Studios is the BEST way to have your child spend their school breaks! Painting projects, drawing projects, ceramic projects (fired in our studio kiln), mixed media projects, and more!
Children will create 3+ projects a day! Ages kindergarten-12. For more details and to register visit
www.splatterdash.com.
$200 half day, $375 full day (holiday weeks are prorated)

Half Day is 8:30a-12noon or 12:30p-4p

You must sign your child up for the full week.

Unfortunately we cannot prorate or refund payment if your child is unable to attend the full week.

We must have at least 3 children registered to hold a camp. Parents will be notified 24 in advance if a camp will be cancelled. Only then will payment be refunded. Please note that fees are nonrefundable unless a camp is cancelled.

PTC camps will be held at the PTC studio in the Target Kedron shopping center. Newnan camps will be held at Heatherwood Baptist Church on Shenandoah Blvd

Members get 10% off.
---
The Music Garden invites you to tour their facilities, meet with their staff and instructors, and set up a free demo class or lesson.  They would love for you to join their musical family.
SUMMER 2022
UKULELE CAMP (AGES 7-12)
BUCKET DRUMMING CAMP (AGES 6-11)
GUITARMAGEDDON (BEGINNERS AGES 7 AND UP)
"A WHOLE NEW WORLD" (AGES 5-7)
ROCK AROUND THE 50'S MINI-MUSICAL CAMP
(AGES 8-14)
STIX! DRUM CAMP (BEGINNERS AGES 8 AND UP)
MUSIC FOR FAMILIES (AGES 6 MONTHS
YEARS)
---
Georgia Academy of Dance & the Performing Arts Summer Dance Camps 2022 welcomes you to an exciting season of dance and music as we educate your child in the professional world of arts! We believe in inspiring the artist within all levels.  Register online today at www.gadance.com.
GDT has been commended by the Georgia Council of the Arts, the National Endowment of the Arts, & the Governor's Office of the State of Georgia for their "high level of artistic standards". 
Locations:
Mailing: PO Box 3163 Peachtree City, GA 30269
---
Weekly Youth Camps run
Monday through Thursday, 9 a.m. to 1:00 p.m
. and are recommended for children age 6 and up. At our summer camp program your child will explore their creativity throughout the week by creating a variety of projects, games, and activities while making lasting friendships and memories! Projects include woodworking, stop-motion video, performing arts, STEM projects, and more!  Each camper will receive a camp t-shirt and mid morning snack.  Campers will need to pack a lunch and wear suitable clothes for crafting.
Camp Week Themes as follows:
June 6th – June 9th: "Be Your Own Creator" – Stop-Motion Video, Performing Arts, DIY Projects, Etc.
June 20th – June 23rd: "Out of this World – Space Themed Projects, Science Projects, STEM, STEAM
July 11th – July 14th: "Game Time" – Wooden Games, Video Games, Minute to Win It Games, Etc.
July 18th – July 21st: "Adventure Camp" – Animal, Safari, Jungle, Plants, Nature, Exploration
Sibling Discount 10% available!
For more information and to register, visit .www.fayetteville.naileditdiy.com.
---
Summer Camps are May 31st – Aug 3rd. Hours: 9am-4:00pm
Monday-Friday
Price: Early Bird Special ends May 1st.
$230 for 5 days (Early Bird Special $207)
$880 for 1 month (Early Bird Special $792) We accept Georgia CAPS.
We offer:
Arts & Crafts
Movies
Gardening
Dance Lessons
Self Care
Etiquette & Modeling
Yoga
Kid Zumba
Spa Day
Theme Days
Science projects
Art
Tables games
Sports
and much more
For more information or to register, visit www.prettyprincessskidz.com.
---
Come and join our Dance Family! The Peachtree City School Of Dance has been a part of the community since 2002 and is home of the Annual Fayette County Nutcracker Ballet. The school offers the highest quality of dance training following the American Ballet Theatre's National Dance Training Program. This insures your dancer is receiving safe training in an atmosphere that nurtures each individual. We offer classes in Classical Ballet, Pointe, Contemporary, Jazz, Tap, Hip Hop, and Acro Dance for toddlers through professional levels. Peachtree City School Of Dance offers many performance opportunities including our Competition Dance Team. Summertime is the perfect time to explore dance with our fun Camps! Princess Camp will feature music, dance, and crafts from Encanto! The Summer Ballet Intensive provides technique training from Master Dance Instructors.
Under the direction of Kathleen Senger, the School Of Dance is recognized throughout the country as a top dance instruction facility featured on Good Morning America. Students from the program are dancing professionally, receiving awards and scholarships, and are leaders in their communities. Company Dancers participate in mentorship opportunities and serve as ambassadors for the arts in our community. The state of the art dance facility in Peachtree City is conveniently located on a golf cart pathway, includes a fully stocked Dance Wear Boutique, and specialized dance floors for the safety of students. New students are being accepted and Summer Camp registration information may be found on the website ptcschoolofdance.com or by phone at (770) 632-1544. Come infor a FREE trial class! Visit www.ptcschoolofdance.com.
---
Join us on the soccer field in June, July, & August for our Summer Camp Series then stay with us when school starts for our fall season!  We focus on development for players of all skill levels, even beginners!  Register for camps now, then sign up for the fall season beginning in June!
The Peachtree City Lazers and the Tyrone Lazers are recreational clubs with nationally licensed coaches teaching ages 2-18 how to play soccer at their own individual pace in a fun and challenging environment.  
We look forward to seeing you this summer and then again in the fall!
Please check out our website for both Peachtree City and Tyrone at www.lazers.soccer.
"With many summer camp options, it's challenging to choose the right one for your kids. With Club SciKidz fun, safe, and scientific camps, we will engage your kids in learning new STEM skills with like-minded friends, and they will beg you to come back. Use coupon code "FBMOMS" for $25 off registration!" For more information and to register, visit https://atlanta.clubscikidz.com.
---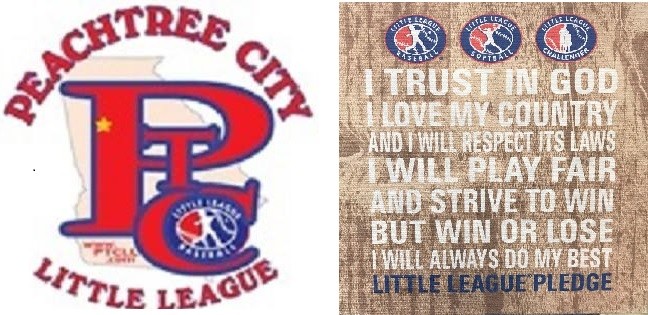 Peachtree City Little League is excited to announce our Opening Day Parade and Ceremony for the Spring 2022 season!
Festivities will begin at the PAC, on Saturday, March 5, at 9:00 AM. Teams will assemble on Field 7, and parade to Field 6, where we will have a brief ceremony with the National Anthem, Little League Pledge, and Ceremonial First Pitch.
We hope you will be able to join us as we kick off another great season of Little League baseball!
Visit www.fr.ptcll.com.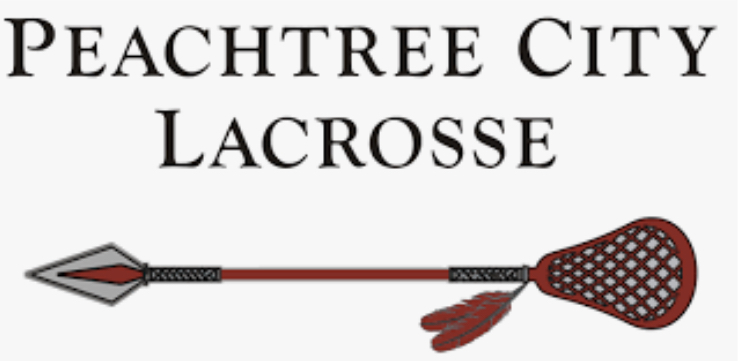 At Peachtree City Lacrosse our Mission is to promote lacrosse in the community while encouraging teamwork, sportsmanship, respect for others, personal responsibility, and growth
Peachtree City Lacrosse is a fully volunteer youth lacrosse club dedicated to bringing the sport of lacrosse to those boys and girls who will feed into area high schools.  We have players that are now continuing their playing time at the following high schools.
Come out and try the fastest game on two feet.
---