Meet Mariana Campos, Mom of 2 boys: Santi (11 y.o), Enzo (2 y.o) and the Founder of the fabulous Grazefull and Cured! We are so excited Mariana will be sharing her Charcuterie Cones at our upcoming Women's Wellness Summit! See what inspired Mariana to create her Charcuterie business and her best "Mom Hack" in our Q&A below!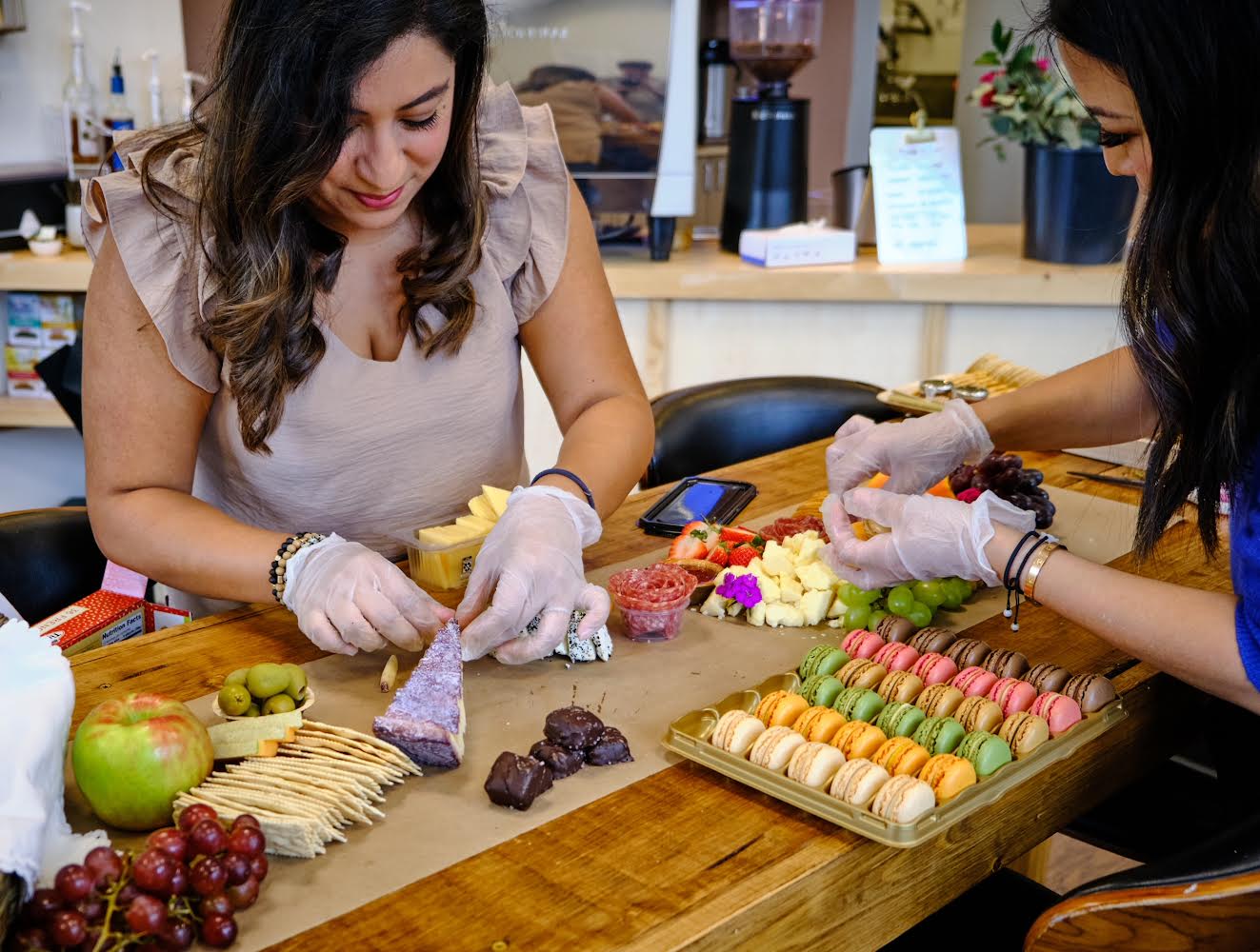 Hi Mariana, what is your background? Tell us about your career.
Many years ago before having kids, I worked as a Montessori teacher with preschool kids. Since becoming a mom, I have been a stay at home parent. During 2020, when I was pregnant with my second, I developed an interest in charcuterie and making my boards look beautiful.
What called you to create Grazefull and Cured?  
I enjoyed being a stay at home home but needed a creative outlet, especially when I found myself pregnant during quarantine 😆. I have always loved to entertain, plan parties and enjoy cooking for others. I wanted to create something beautiful that would encourage community and conversation. This is why I fell in love with charcuterie. A cheese board is not only delicious but beautiful and there is always a little something for everyone to enjoy.
What is the best thing about your job?
I love meeting people and creating relationships. This business, and all of these events I have been blessed to work on, have led me to meet many interesting people and other local business owners. I enjoy creating anything from a small box to large grazing tables for big events. I am in awe of the connections made through this medium of cheese and charcuterie.
What is your best "working mom" tip? 
Setting time limits for yourself and scheduling in self care. I set a window of time in which I will focus only on my business tasks, for example 9-11am. This helps me focus and get my work done efficiently. At the same time, I schedule in a window of time daily or weekly for me time, in my case self care. This helps me stay balanced and be at my best when I go home to my kids at the end of the day.
What is your favorite "mom hack"?  
Meal Prep! This is my saving grace every week. And no I usually don't have time to meal prep myself, but we have many local services with delicious food that help make my life easier. I order some meals from Delong Delish, another local woman owned business. Lindsay delivers my meals on Mondays and I know I am eating healthy and feeding my family the best. I also cook meals throughout the week but I use these to fill in those gaps or on extra busy days.
What do you love about Peachtree City and the surrounding areas?
I love the green spaces, the easy access to the lakes and parks, LL and the community feel we enjoy here in PTC. There is nothing better to me than spending a Saturday at the PTC market followed by a picnic by the lake.
What TV show are you loving right now? Book? Movie? Podcast?
Hmm, I don't have a lot of time to watch TV but when I do, you can find me catching up on episodes of Vanderpump Rules or Grey's Anatomy. Currently reading Clarity and Connection by Yung Pueblo. My favorite podcast of the moment is Powerhouse Women.
For more information about Grazefull and Cured, visit www.grazefullandcured.com
---