This week's Meet A Mom is Leslie Martin, a local mom of 3 and Jewelry Designer. Born and raised in GA, Leslie is a graduate of University of Georgia where she majored in Fashion Merchandising. Read below as Leslie shares her favorite places to shop, eat locally, and how her love of fashion evolved into designing her unique and colorful jewelry line.
---
Q & A
Hi Leslie, where are you from?
I was born and raised in Albany, Georgia.
How many kids do you have? My husband, Thomas, and I have 3 kids! Davis (11), Mills (7) and Mary Ellis (4)
What do you love about Peachtree City and surrounding areas? I love the small town feel. We live in Tyrone, go to church in Fayetteville and our kids go to school in PTC. Love that we have all these different communities that we can be part of. We love the local restaurants as well! 
What's your favorite restaurant and/or place to shop in Peachtree City and/or surrounding areas? We enjoy eating at She Craft, Palmers, Lisa's Creperie and Bistro Hilary. I can always find a fun gift at The Funky Shack Mercantile and Flower Market (you can find my jewelry here too!), House + Hide and Smith & Davis. Support Local!  
Tell us about your career? I am a stay at home mom + jewelry maker! 
How did you decide on this Business? I have always loved fashion and creating so I majored in Fashion Merchandising at the University of Georgia (Go Dawgs!!) I was inspired to make polymer clay jewelry after living in Australia for a brief time. I started with necklaces and added earrings and blessings beads a few years ago. 
What is the best thing about your job? I love the flexibility of working on jewelry for a few days then taking a break. I definitely need some down time for my creativity. Some days I'm just not feeling it! I also love that I can work from home (my dining room is my workspace) and be able to pick up our kids from carpool.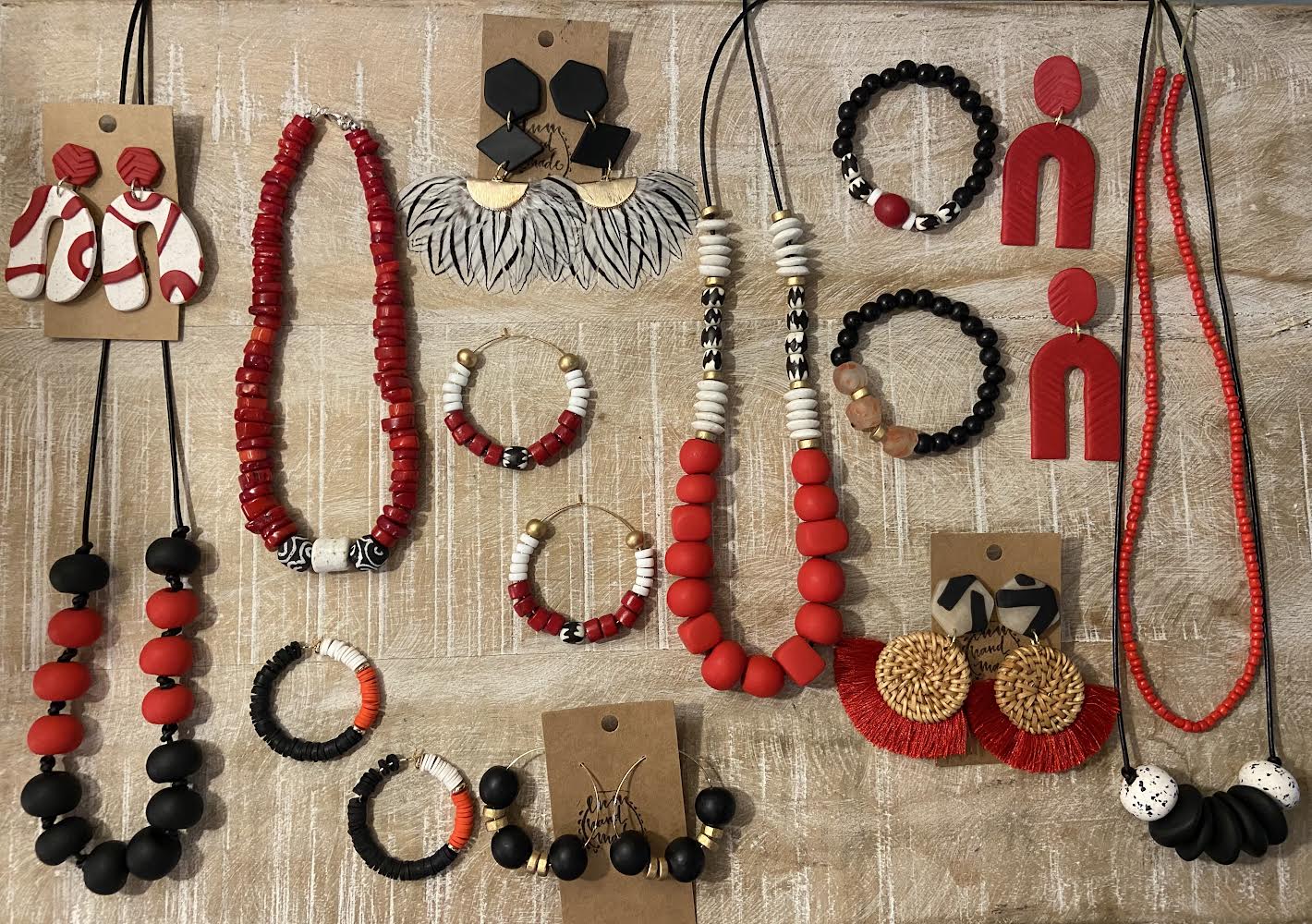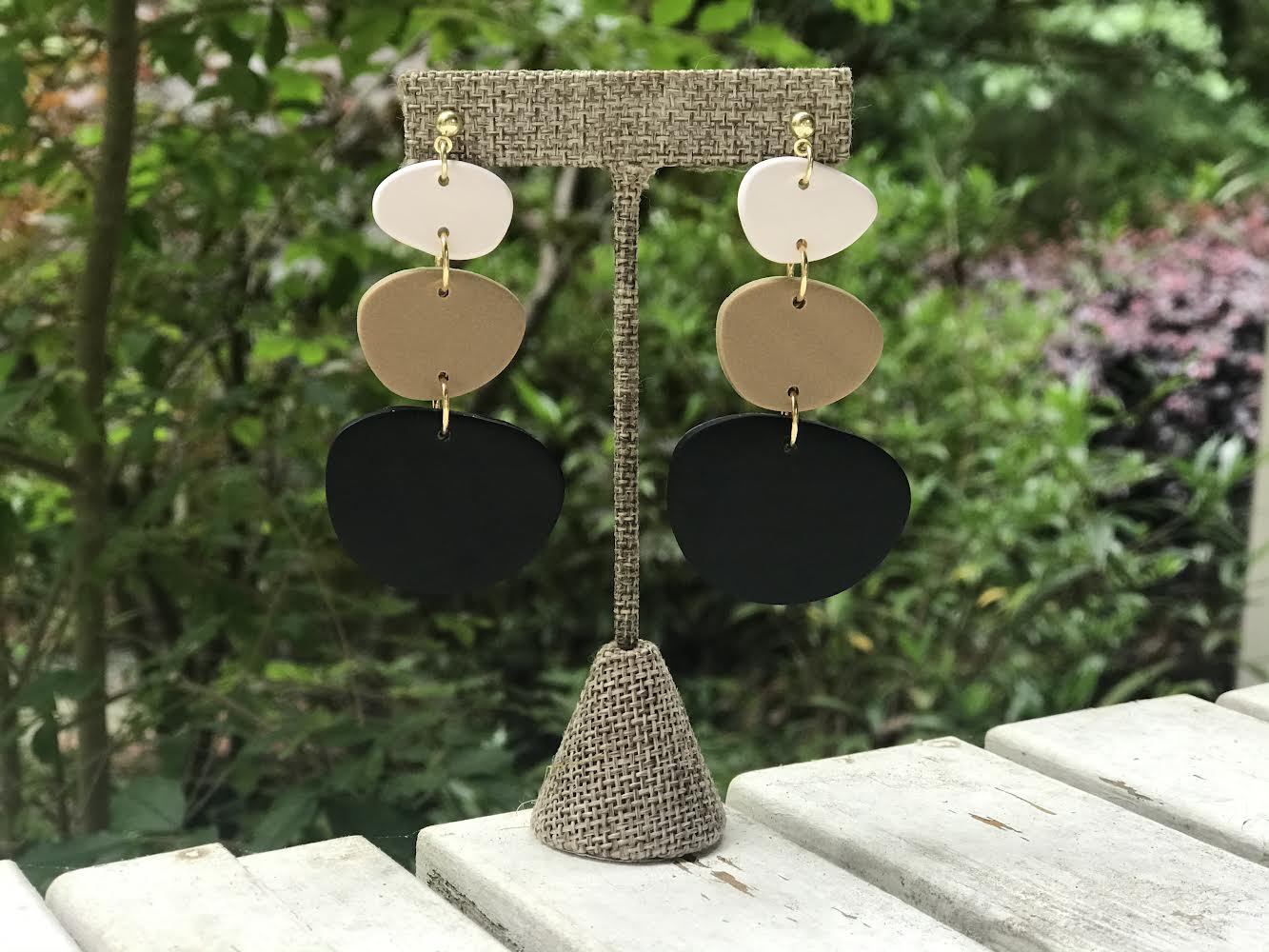 Advice for Mom's or a Mom hack you would like to share? Advice I try to follow is take one day at a time. It's so easy to think about all the things I need to get done in the days/weeks ahead. I'm trying to be present in the daily moments.
For custom designs, you can DM Leslie Martin @lnmhandmade and/or to shop Leslie's jewelry line, visit Etsy.com/shop/lnmhandmade.