Meet Jason Bass, Founder of Jason Hunter Design, Dad to Peyton (almost 5), Ryan (almost 2) and Dylan, (8 months), and Husband to Katie Bass. Jason is also the Founder of The Night Market, runs Start Up Fayette and 1 Million Cups, and recently started a Newsletter, The Pulse PTC! He shares below how each of these organizations came to life along with his favorite spots around PTC and his best Dad hack!
---
Q&A
Hi Jason, where are you from?
I was born in Toronto but spent the first 2 years of my life in South Florida, then the next 30 years in Central New Jersey before getting married and moving to Georgia.
How many kids do you have?
Three. My wife and I struggled to get pregnant for years, and eventually had a daughter through IVF. Then a few years later, we went back to the "bank" and had a son. And then 15 months later… surprise!… another son. Of course now all those years of struggle are a distant memory and we couldn't imagine life without any one of them.
What do you love about Peachtree City and surrounding areas?
There's a genuine sense of community here that I've never experienced anywhere else. I also really appreciate how set back everything is from the main roads, almost hidden from view. I especially love what's happening at Trilith and love that I've set up my office there. The proximity to the airport is a huge benefit too.
What's your favorite restaurant and/or place to shop in Peachtree City and/or surrounding areas?
I love the whole experience of ENZO in the Town at Trilith, but my second favorite to hang out is Line Creek Brewing. Although I probably frequent CleanEatz more than anywhere else.
I don't like shopping, but I'm glad we have everything we need here. In fact, the only time I even go into the city for anything is to do a Trader Joe's run.
Tell us about your career? What do you love about your job?
I have a heart for service and authentic connection with people. Whatever I do, I always bring an energy that builds community in unique ways that people crave.
I graduated with a BFA and started my digital marketing agency as a Junior at the Main Gross School of Art at Rutgers University. Over the last 20 years it's grown into something that's allowed me to serve clients at a level I never imagined. Now, I lead a team of incredible people to produce and execute marketing plans that have significant impact, and we build long lasting relationships in the process.
How did you decide to create The Peachtree City Night Market? 
When I first moved to Georgia I attended an event at the Fayette County Chamber of Commerce where I met another creative close to my age who would up living with us for a few months while his apartment in Fayetteville was being built. It was one night while we were watching tv that we talked about memorable experiences from places we've lived when the idea for Night Market was born. At that time the Peachtree City CVB was a mutual client so naturally we took this idea to them, and they loved the idea and took it to the City. As I understand it, the City Manager happened to overhear the permit application conversation and he asked to meet with us. It was at that meeting that we were given full support to put on the Night Market on Drake Field in Peachtree City. A lot has changed over the last few years, but "the rest is history," as they say.
Night Market was never intended to be just in PTC – in fact, we were teed up to do it in other 3 other cities, but then Covid put a stop to, well, everything.
You also helped create StartUp Fayette! Tell us more about this organization? 
Technically, I did not create StartUp Fayette. It was started by the Fayette County Chamber of Commerce to be a resource for education and training to entrepreneurs on the south side of Atlanta. For whatever reasons, the original task force disbanded and I'm the last man standing. I treat it like AA for entrepreneurs… those of us that have a passion for inventing, founding, and developing businesses sometimes find ourselves feeling very lonely and having support from peers can be the one thing that's needed to persist.
StartUp Fayette isn't the only entrepreneurial organization I run though. In fact, every Wednesday from 9-10am you will find me leading the Atlanta South chapter of 1 Million Cups. 1MC was created by the Kaufman Foundation with the mission of caffeinating entrepreneurs every Wednesday. They require that we ask the presenters "what we, as their community, can do for them" and in addition to what they say they need, we offer them insights to aspects of their idea/business that maybe they couldn't see on their own. I've actually presented a few times myself and it's completely changed the trajectory of the business I was presenting.
What is a Dad hack you would like to share? 
I wish I could think of something witty to share, but I can't… parenting is hard. We just need to remind ourselves that these tiny humans are training for a day when they'll have to do life on their own, and all we can do as their parents is be the best examples we can be.
Is there anything else you would like to share with The Peachtree City Moms? 
Getting more involved in your community can have a profound impact on both your family and the neighborhood at large. A new newsletter I'm working on, called "The Pulse," is designed to be your go-to source for unbiased, timely information on what's happening in our area. We're committed to providing you with the most neutral and accurate updates on community events, initiatives, and opportunities for involvement. With "The Pulse," you'll not only stay informed but also discover meaningful ways to contribute, ensuring a vibrant and inclusive environment for your families. Together, we can make our community stronger and more inclusive.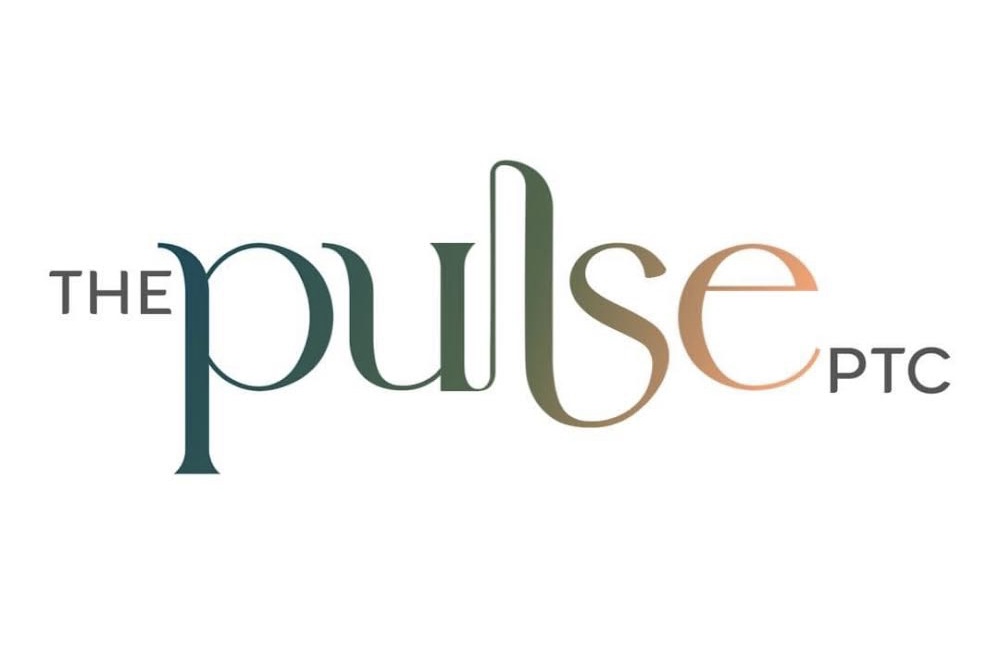 ---
To work with Jason or more information about Jason Hunter Designs, please visit https://jasonhunterdesign.com