The Peachtree City Moms are excited to bring you our 2022 Home and Garden Guide filled with some of the best Fayette/Coweta County businesses that can help you organize, renovate, design, decorate, and lots more! We hope you'll use this guide to help support our local businesses while refreshing and renovating your current or new home now and as you plan for the future. We are introducing you to some of our favorite, tried-and-true resources, from Realtors to Designers, Landscapers to Contractors, Tree Removal, Plumbing, and Pest Control. Check out the full list below, and start planning!
---

Bethany Jones Interiors is a full-service design studio and décor boutique founded on the belief that your home sets the stage for your life. Founder and designer, Bethany Jones is honored to lead clients in discovering what home means to them, and then works to bring their values and visions to life. Her work is set apart not only by the end result, but the clear and organized process that guides clients through an enjoyable experience that leads them to their ideal home. 
Her signature style is livable and modern, celebrating light and life with organic neutrals, woven textures, and plenty of greenery. Bethany collaborates with each client to give them a space that marries the light, airy, modern aesthetic with the functionality and customization that will enhance their lives in a meaningful way. BJI creates refined and timeless spaces in Peachtree City, Fayetteville, and the surrounding South Atlanta communities. View Bethany's unique designs in her online portfolio and explore her thoughtfully curated collection of home décor and accessories in the Bethany Jones Interiors Shop. To stay up to date on Bethany's latest work and learn how you can elevate your home, sign up for the BJI newsletter or follow along on Instagram.
---
From Residential to Commercial Interior and Exterior Fixtures, The Lighting Studio will guide you through your lighting decisions and turn your design ideas into a reality.
We can help with establishing a lighting budget for your project, no matter how big or small. Too many times, lighting is the last thing added to the project cost estimate, and corners are cut because there isn't enough money left in the budget. Let us work with you to avoid that situation by establishing a lighting budget upfront that will help you realize your dream home come true. Visit www.the-lighting-studio.com.
---
ART of Landscaping is a one-stop- shop Garden Center. From potting soil, sod and pine straw to houseplants, flowers and much more, we've got you covered.  We are currently featuring a plethora of succulents, houseplants, and a variety of Fox Farm products. However, our excellent team members can assist you with any of your gardening needs! Our PTCMoms can come see us and receive 20% off a single purchase at retail price – green goods only!
A strong landscape design starts with an experienced landscaper and crew. We've got both! To ensure customer satisfaction, a team member will be made available to meet with you and establish an action plan for developing your dream outdoor space. We offer various installation services: retaining walls, pathways, patios, water features, installation of sod and much more. Our full-service garden center offers a plethora of top quality supplies to create the perfect outdoor space and ensure the best opportunity for longevity for your home or business! Visit www.artoflandscaping.net.
---
Palmer Kay Design offers a full suite of luxury interior design services based upon the size and scope of your unique project, and the investment you want to make in your home. Whether you are building, renovating, transforming a room, or simply redecorating, we work with you every step of the way.  Schedule a complimentary consultation to see how we can make great design happen for you!
Design Services – Room Transformations – Luxury Home Building – Furnishings – Décor – Shades/Shutters/Motion Products – Wallpaper – Area Rugs – You name it – we've got you covered!
---
Krista is a Registered Nurse with over 15 years of healthcare experience. She has an immense passion for helping people and love all things decor and design related. Desmond is a veteran of the United States Marine Corps. He has over 20+ years of management (and sales) experience. Together they we deliver each custom project with precision and pride. We offer a discount to all first responders, military and teachers. Contact us today and book your consultation!
Here at Reeves Designs, we are a husband and wife team, who pride ourselves on delivering exceptional customer service. Some of the services we offer include custom feature/accent walls, molding & trim , interior decor and e-design services. We help create spaces that are both easy on the eyes and the  budget. We believe that whether you're moving into a new home or you just want to make your current home new, you deserve to have an amazing space. Visit www.reeves-designs-consulting.business.site.
---
Our success as REALTORS® could not be possible without our wonderful clients. As Peachtree City natives, top-selling REALTORS® and Sotheby's

International

Realty® affiliates, we have the local knowledge, proven performance and incomparable resources to provide you with the best real estate service in town. If you are considering selling or buying a home, please keep us in mind for your real estate needs.  
Our Contact info: 
The Barnett Group
Scott, Jennifer & Caroline Barnett
404.583.3313
instagram: @thebarnettgroup
---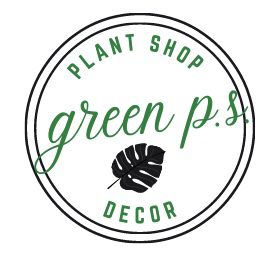 It's time to liven up our spaces before company arrives! Indoor plants are easy way to enhance a space without breaking the bank. The Green Plant shop, an Upscale Plant Shop, has you covered. From the mind of Bryan A. Brien, former Hollywood Plat Pro and previous owner of Cinema Greens, comes a unique store in the Town at Trillith. Lush interior plants, unique pottery, courses, assorted artificial foliages, and holiday decor. Now offering in home consultations for Trillith Residents. Visit www.greenplantshopllc.com
We will be offering a series of plant courses, book author lectures, and more featuring members of the Fayetteville Master Gardeners Association. Plant Propogation, soil maintenance, repotting your plants and so much more to create a fun, vibrant and local community. Book the shop for an private after hours course and we can provide beer and wine for your group.
---
Outdoor furniture has evolved in recent years, with demand surging for nice, comfortable, stylish sets. We have a myriad of options to choose from, from traditional to contemporary and everything in between for all of your dining & relaxing, deep-seating and occasional piece furniture needs.Entertaining with fire is certainly nothing new, however, advancements in technology allow significantly more beautiful and safer options than decades past. So many options to choose including fire pits, fire tables, inserts for fireplaces and more. Cozy up with the latest in fire media.
We love the sun, but sometimes reading a book or sipping a drink is a little better when we're shaded from its powerful rays. Our vast selection of patio umbrellas will keep you nice and cool, even during the middle of the summer. Come in today to check out our selection! It's been said that accessories can make a room. Here at Atlanta Home & Patio, we're prone to agree! We have amazing designers that can help choose wall art, table pieces, rugs, lamps and more to make your home uniquely yours. Browse some of our beautiful accessory pieces available for order. Visit www.atlantahomepatio.com.
---
For complete expert top-to-bottom residential design in the Fayetteville, GA, and surrounding area, call on CK Designs Kitchen & Bath. We're your locally owned and operated go-to for cabinetry, countertops, hardware, appliances, plumbing fixtures, lighting, tile backsplash, tile floor, tile showers, flooring, and more! From building a new home to remodeling your kitchen or bathroom, CK Designs can do it all. Your home is your sanctuary; it should feel and function exactly how you'd like it to. We hold ourselves to some of the highest standards in the industry, and we'll always strive to answer every question you may have. We'll work with you to plan out exactly the solution you need to bring your vision to life! There's no job we can't handle. CK Designs is your one-stop-shop for all your remodel and redesign needs. Visit www.ckdesignskandb.com.
---
Hello Neighbors,
I'd like to take a second and introduce myself. My name is Gabrielle Harrison and I have been a local resident for over 23 years. Like many of you moms I have taken my kids on walks and bike rides through the gorgeous Peachtree City golf cart paths. I have had many picnics with my kids, husband, family and friends in the park. We have watched the turtles at Lake Peachtree, read books on the swings and made so many great memories. I am also a local REALTOR®️ who values the importance of your time and one of your biggest investments, your HOME. Thinking of making a change? Need more space? Need to downsize? I'd love to guide you through the process and make it as stress free as possible, so you may continue to enjoy what this town has to offer.
---
For fast, friendly and reliable plumbing, choose Moody & McClendon Plumbing Inc.! We provide complete residential and commercial plumbing services, including backflow testing and repair, drain cleaning, water heater repair and installation, water service re-piping, general plumbing repairs, and more. Contact us 24/7 for emergency service and a free estimate at 770-251-4751.
No one wants to deal with problems—especially not ones that turn into messy, costly issues requiring a call to an emergency plumber in Moreland, GA. The secret to preventing these issues—and resolving them quickly when they do happen—is partnering with a reliable, knowledgeable plumber. Moody & McClendon Plumbing Inc. is your first and best choice! Not only do our teams bring decades of experience to every home and business plumbing call, we're trained and certified to the highest standards. This means no job is too big or small, too complex or simple, too intimidating or confusing. We'll handle your plumbing with confidence, providing the solutions you need to avoid major mess and cost.
Call us for installations like water heaters, new appliances and backflow preventers, as well as repairs for just about any part of your plumbing. We're also available for drain cleaning and other forms of preventive maintenance. Visit www.victormoodyplumbing.com.
Don't hesitate to call line creek for your tree removal needs this an extremely hard working professional group of guys that will do a jam up job. Not to mention his prices are the best around. They didn't leave a single limb in the yard for me to pick up. Couldn't ask for more. Thanks Robert– Jacob H 
One of the most honest men I have met, gave us an awesome price on three small trees was much more affordable than the other quotes we recieved. Highly recommend.– Lilly A
Call 470-686-1586 or visit www.facebook.com/linecreektreesurgeons.
---
Coweta / Fayette Termite & Pest Control in Senoia, Georgia, is owned & operated by David Holcombe a life long resident of Coweta County. David graduated from Newnan High school in 1988. He serviced in US Navy & then the US Coast Guard. In between the Navy & Coast Guard. David married Rebecca Turner also a life long Coweta resident. David & Rebecca have been married 28years.They have 2 children Anna & Avery.
Anna is 2017 Graduate of UGA & Avery currently attends KSU.
After leaving the service he worked at Orkin Pest control until Feb 2000, he the founded Coweta Fayette Termite & Pest Control offering good service at a fair price. When you call you most like to speak directly with David at 770-328-5625 or visit www.cowetafayettepest.com.
Serving Residential & Commercial Clients In The Greater Atlanta Area Since 2008. We have TV mounting techs near you. Eagle TV Mounting experts are available 7 days a week to hang your TV perfectly and hide those ugly wires. Don't have a mounting bracket? We can bring one for you.
Mention TPCM2022 when calling in or booking an online request for a free PREMIUM HEAVY DUTY MOUNT for TV's 50"-70"!
Visit www.eagletvmounting.com.
Our Services Include:
TV mount and installation above or over a fireplace
Connect all necessary video and basic audio components
Neatly dress wires
Configure any necessary peripheral devices
Conceal in-wall rated wires or mask wires externally if selected (for an additional cost). Fees cover labor only. Customer must supply cord concealment and masking materials. Please note television power cables are not rated for in-wall wire concealment.
---
---
---
Do you long to have a home that serves your family and invites connection? But right now, you're overwhelmed by the clutter, drowning in the disorder, and already stressed by the thought of kids being home for the summer. Are you suffocating under all of the STUFF?
What if I told you there is a way to eliminate the clutter, increase your productivity, and ultimately create a peaceful home where you and your family can flourish? Because there is. And I know that's what your mama's heart truly desires.
As a professional organizer, I believe the home is an intimate space that deserves unique attention and care. I love coming alongside you to
– provide the framework for the vision casting of your home
– teach you how to accurately delegate value to items
– create customized plans of action to declutter and simplify
– extend patience and encouragement as you work through the purging process – source all of your products
– design systems of organization and implement them for you
– teach you have to maintain the order
– and haul away any trash/donations on your behalf
Together we can create a space that not only functions well, but also aligns with your vision for your family. Bringing order and harmony back into your home is a worthy investment friend, because protecting your family's peace is a noble, selfless work.