Welcome to the 2022 Peachtree City Mom's Health and Beauty Guide! This year we're supporting the Moms of Fayette and Coweta county in looking and feeling their very best. The last couple of years have not been easy and we are hoping that in 2022 you can take a little time for yourself! Whether that means treating yourself to cut and color, facial, Botox, surgical or non-surgical enhancement, manicure/pedicure, there are many local businesses in our area that are happy to help! But looking and feeling your best also means prioritizing our health. When we feel good, we look good too so we've created this 2022 Health & Beauty Guide to provide local resources surrounding both inner health and outer beauty. We simply can not forget the importance of our annual checkups including papsmears, mammograms, dental cleanings, etc. So, grab your green smoothie, scroll down our list, find your ideal spot to make your appointment today! You deserve it! It's time to be your best YOU in '22!
---
We pride ourselves on creating and maintaining healthy, beautiful hair. D74 stylists provide each client with exceptional customer care and personalized service. We have curated an extensive hair care menu so every guest can enjoy cutting-edge treatments and an individualized look that enhances their style. Visit www.dimension74.com.
277 Highway 74 North #209
Peachtree City, GA 30269
---
Advanced Aesthetics is a premier plastic surgery center whose goal is to help you achieve your most beautiful self. Our dedicated team of doctors and staff are each invested in your wellbeing, and we hope to guide you through your surgery with empathy, skill and support.
We have over 45 years of combined experience working with individuals who wish to enhance their bodies. Through the years, we have built relationships with hundreds of patients and continue to provide our services with dedication. Patient care is our number one priority, which is why we listen closely to your personal concerns and expectations. Our treatment plans are customized specifically for your desires, and we discuss your treatment options in a relaxed and conversational manner so that you feel as comfortable as possible with every aspect of your procedure. We have offices in Fayetteville, Newnan and McDonough so that you can choose the most convenient location to receive your procedure. Visit www.platsicsurgerycorner.com.
---
Smile Envy Atlanta provides a professional cosmetic tooth whitening experience in the comfort of your own home, location of your choosing or in the salon. Smile Envy Atlanta offers multiple treatment options to help you achieve the radiant white smile you desire. In addition to our teeth whitening procedure, we offer additional smile maintenance and at home products that will allow you to boost your smile intensity, reduce staining and maintain your new eye-catching smile.
Professional Smile Technicians utilizing industry Best Practices will guide you through our smile whitening process.  For booking information go to www.SmileEnvyAtlanta.com and follow us on Instagram @Smile_Envy_Altanta. Our Peachtree City Mom community will receive $10 off apurchase of $50 or more when coupon code: PTCMOM is entered at checkout.At Smile Envy Atlanta we look forward to helping you laugh and smile with confidence.
---
As someone who has been getting waxed for 20+ years from all over the place, I wanted to open a studio that uses products that promotes healthy skin. I primarily do sugaring in my studio and I use an amazing brow wax for the brows! In addition to sugaring and brow sculpting, I also do brow lamination, brow tinting, and brow henna. Contact me for pricing @perfectpeachwaxing.
---
Feel your most glamorous for any occasion with a visit to B. Young Beauty. "We are a not so ordinary studio + spa located in
downtown Newnan with a relaxed open atmosphere! Our team of beauty alchemists specialize in making blonde babes, brunette bombshells, vivid unicorns, beautiful brides, and flawless skin, brow & lash queens!"  Brittany Young-Brutcher, Owner and Esthetician. To schedule an appointment and/or see all of their services, visit
www.byoungbeautystudio.com.
---
Schultz Family Dental offers a high-quality, personalized approach to dentistry, designing their office to feel less like a dental practice and more like a spa with an extensive comfort menu for our patients, designed to alleviate stress that often comes with dental visits.
Dr. Schultz provides a wide range of restorative dental services: whitening, veneers, crowns, bridges, implant treatment, dentures. etc.
 "My favorite cases are cosmetic, because I love to change a life by changing a smile!" 
"We are a digital office–digital x-rays, digital scans–we are very tech-friendly and advanced when it comes to the most recent advances in dental technology and materials."
"I work with an Atlanta-based ceramist for all of my restorative treatment–no big-box dental labs–everything is custom-made for our patients."
"We are starting to introduce Invisalign for our adult patient population–and I'm really excited to roll it out." Dr. Schultz
To book an appointment with Dr. Schultz, visit www.schultzfamilydental.com
---
Beth is a makeup artist with over 30 years of experience in the beauty industry. In 2017 she transitioned from traditional makeup to permanent makeup. Faces are her canvas and she's traded brushes for tattoo needles. If you are looking for an artist who cares about following all safety protocols, is meticulous, creative, professional, and truly values people Beth Ward is the artist you can completely put your trust in. To see Beth's work or to schedule a consultation, visit
 www.razedbrow.com
.
---
If you are looking for the most advanced technology and treatment options for spider vein and laser hair removal treatments, come to Laser Regeneration. Our main priority is to offer Peachtree City residents the highest quality service for their cosmetic needs. For more than 16 years, we have been providing you with access to the latest in laser technologies and energy based therapies. We provide a variety of services that cater to you, giving you the opportunity to feel and look the best you have ever felt. For a free consultation, call 770 306-9777 today.
We offer the following services for your personal care:
Helping You to Feel Your Best
We are fully certified practitioners offering you targeted treatment for any problem area. Our treatments often help boost self-esteem, as we are able to address areas which make you feel uncomfortable or have begun to cause you discomfort. The tattoo removal services we offer are top of the line, as well as our wrinkle and blemish removal programs. We can treat your skin condition using a variety of state of the art techniques, ensuring that you are receive the most effective method of treatment possible. You can rest assured knowing we stay current on the research and advancements in our field and are proactive in the medical community.
For a full list of our services, contact our office at 770-306-9777. We can also offer you a free consultation! Visit www.laserregenerationatl.com.
---
From the moment you walk in the door, our mission is to focus attention on you. Through relaxation, stress relief, release of body toxins, body shaping, skin care and much more we will help you achieve a feeling of well-being along with health and weight loss benefits. Treatments that start from your true beauty, which lies within.
NON-SURGICAL CONTOURING
Ultrasonic Cavitation is a fat removal technique using sound waves that penetrate deep below the dermis to target and breakdown fat cells. Most clients lose inches immediately and continue to lose up to 7 days after. Fat cells are released in this process by the lymphatic system through sweat, urination, and bowel movements. As we get older, our bodies start to produce less collagen and store more fat – this is what eventually leads to wrinkles, sagging, cellulite, and other signs of aging. Venus Legacy uses heat to naturally boost collagen production and shrink fat cells, which tightens sagging skin, smooths out cellulite and wrinkles, and makes your body and face look more sculpted. 
RF skin tightening is a treatment that uses radio frequency energy to heat tissue and stimulate sub-dermal collagen production. This gradually improves skin tone and texture achieving a firmer, smoother appearance.
Sculpt Ice is applied on the body in a frozen state. The product encourages the body's natural process of Cold induced Thermogenesis, whereby fat cells are burned in order to raise body temperature back to its normal state. Toxins are then expelled naturally through the body.
Sculptice Treatment Areas include stomach, back, arms, or thighs. This can be done 3 times per week for visible results each time. Benefits include increased metabolism, contouring of the body, a break down of cellulite, relaxes muscles, stimulates blood flow, burns energy, tightens and tones skin. Wood Therapy comes before most body contouring services. It is an ancient Chinese technique created for healing, this technique was then introduced to South America (Brazil, Columbia, etc.) where they created body contouring with unique wooden tools. Wood therapy helps overall health, contours the body, reduces cellulite and helps with weight loss. Curved By K also offer Cellulite Treatments, Lipo plus injections, Lymphatic drainage and activation services as well.
Visit www.kurvedbykbw.com.
---
Aloha! Raw Body Essentials (R.A.W.) is proud to offer a new tropical experience in natural beauty. Our flagship retail store is located on the island of Oahu, Hawaii. Our newest retail store is on the U.S. mainland and is located at Ashley Park in Newnan, Georgia.R.A.W. specializes in high quality, boutique-style and plant based skincare products. We source our ingredients from the Hawaiian islands for all people. Our product offerings are designed to empower our customers and pay homage to their unique beauty. Just like unleashing the brilliance of a precious jewel, our products represent a conscience awareness of embracing the true you. Experience the essentials today. www.rawbodyessentials.com
---
"Come see us at the Parisian Nail Salon located at
the Avenue. We are dedicated to providing you with a wide range of salon services including manicures, pedicures, waxing, and more. Whether you want to treat yourself for a special occasion or need to unwind, you'll find a clean and relaxing environment at our salon. Call us on 770-487-9619 to book your appointment today!" Visit
www.parisiannails.com
.
---
Welcome to Peachtree Naturopathic, where we strive to optimize your total health and wellbeing by utilizing natural remedies, nutraceuticals, botanicals, and homeopathy to root out the underlying cause of dysfunction, rather than only treating symptoms of illness. At Peachtree Naturopathic, we believe that the body is inherently self-healing, and we strive to help stimulate and support that process.
Through individualized assessments, lifestyle modifications and targeted supplemental and herbal support, your body can experience balance and health on a whole new level. Supporting your whole being–mind, body and soul can unlock a simple world of peace and harmony in your life.
---
Deka Lash has finally arrived in Peachtree City! Located in McIntosh Village at 2707 Hwy 54, Suite 13, Peachtree, GA 30269, we are the experts in all things eyelash extensions and brow lamination.Originally launched in 2011, Deka Lash is one of the fastest growing beauty brands in the country by making eyelash extensions attainable for all on a daily-wear basis.  Each of our lash looks are completely customizable, from high volume to sleek and natural. Every service begins with a consultation to ensure the look we're creating is completely your own. New to eyelash extensions? No problem! We walk you through how to maintain your look and even have our own specially-formulated product line.
Interested in getting a head start with your new look? Sign up here to be a Lash Model and receive a free application of lash extensions while helping our Lash Artists perfect their skills during pre-opening training.  Follow us on Instagram @dekalashpeachtreecity and send us a DM with "PTCMOMS" to be entered into our Opening Day prize giveaway! Make sure to visit us on Facebook at Deka Lash Peachtree City and check out our studio page at https://dekalash.com/find-a-studio/georgia/peachtree-city to learn more about our products and services.
If you or anyone you know might be interested in learning about job opportunities at Deka Lash, we'd love to meet with you! We offer flexible schedules, in-house training, and opportunities for growth. To contact us, please email [email protected]. See you soon!
---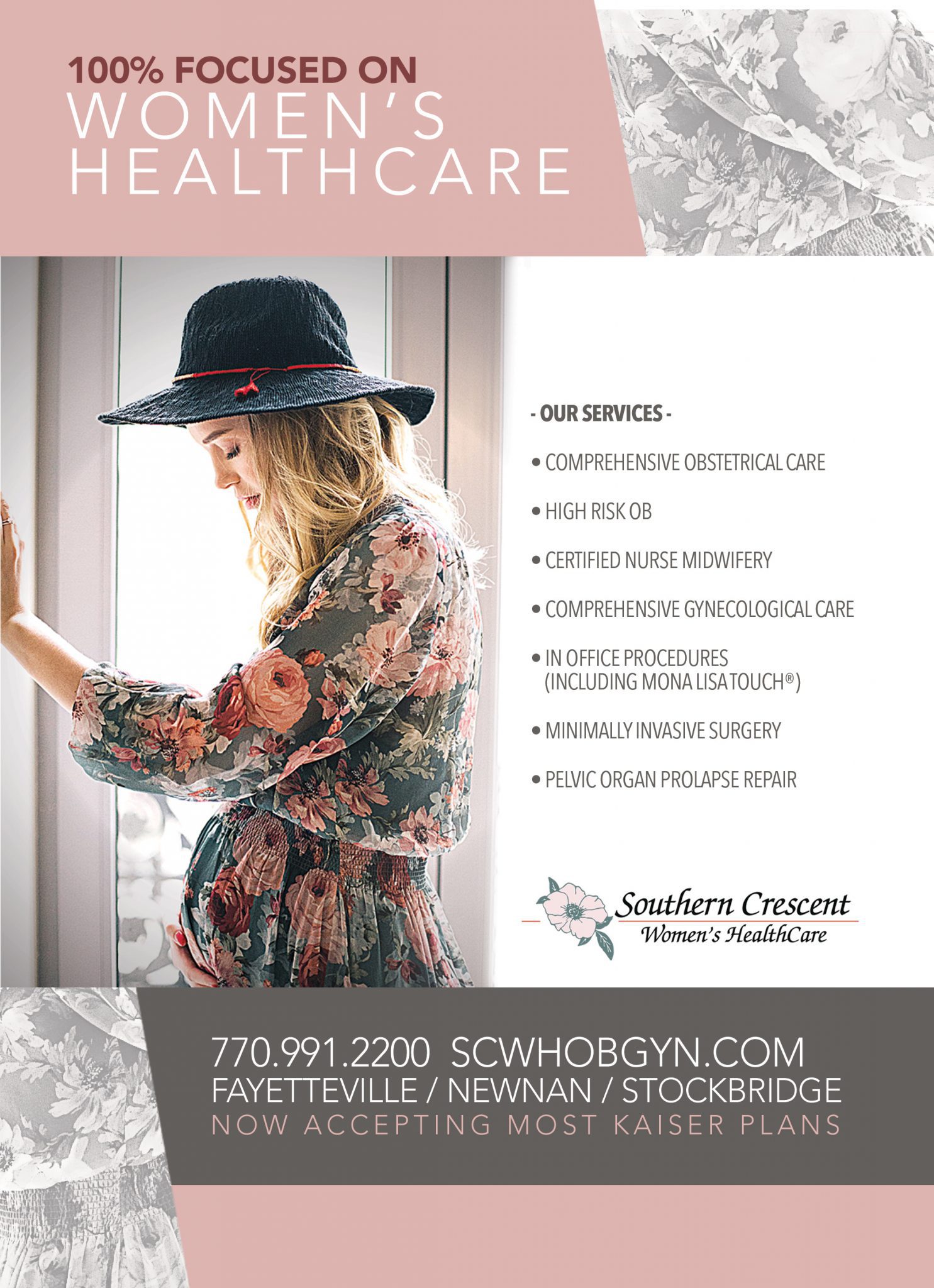 As a physician, I want to take this moment and the spirit of renewal, to encourage you to take care of  your mind and body. I want to encourage you to have routine screening and annual exams. Next, make sure that you have updated your family history with your physicians because family matters!  We are now able to identify people that are at risk for breast, ovarian and colon cancers through blood tests. These tests may not be for everyone, but it is definitely worth a discussion with your doctors if you are at high risk. Check your pulse. The American College of Cardiology wants your blood pressure to be below 130/80.  If you are already on medication for hypertension, then it is a good idea to randomly check your pulse and blood pressure to see if you are still on the right dose. Get your colonoscopy!  Colonoscopies are recommended at age 50 for most, but sooner for high risk individuals. 
Breast cancer screening begins at the age of 40 and should be continued yearly thereafter.  The gold standard for breast cancer screening is still a mammogram.  Individuals that are at high risk might be candidates for breast MRIs and/or screening mammograms before the age of 40. Pap smears screen for cervical cancer and this begins at the age of 21. The HPV vaccine is recommended for boys and girls starting at age 11 or 12 years old. 
Pregnancy is our passion! Southern Crescent Women's healthcare has become a destination in obstetrics. Our doctors and midwives provide daily 24 hour coverage on labor and delivery at Piedmont Fayette Hospital and Piedmont Newnan Hospital.   We encourage all women who think that they are pregnant to schedule an appointment somewhere between 6 and 8 weeks to ensure that you are safely pregnant. 
The providers at Southern Crescent Women's Healthcare are more than happy to help our patients reach their goals. Our group has focused on women's healthcare for over 30 years. Southern Crescent Women's Healthcare has remained innovative and dedicated to delivering the best and latest treatments to our patients. Our doctors provide annual exams, gynecological office procedures, noninvasive surgeries, robotic, and pelvic floor surgery.  We have several physicians, nurse practitioners and nurse midwives in our group and we want you to choose the person that makes you feel comfortable. Visit www.scwhobgyn.com.
Thank you for allowing us to care for you!
Tanya Beckford,MD, FACOG
---
Have you ever needed a quick and easy tan in minutes? Sister Sunless Peachtree City has got you! We offer mobile spray tans and in-studio spray
tans! A mobile spray tan is where we come to you and set up anywhere in the comfort of you're own home! A mobile tan takes a total of 20 minutes to set up and give you a gorgeous glow! A mobile spray tan is perfect for any mom who is on the go all the time and needs an instant & fast tan! Our solution is an organic solution that give you that natural glow that boost your confidence and leaves you a natural  tan! B) Our solution is also a universal solution that develops and looks great with every skin tone! DM @abby_veal to book an appointment.
---
Welcome to the Skin Society!
We are a membership-based skin health club that focuses on education and real-life results. That is why we use the highest quality products and are medical level aestheticians. We know skin and are passionate about helping our clients have happy, healthy skin.
OUR TREATMENTS
We offer the following treatments:
• AlphaRet Peels • Dermal Filler  • Dermaplaning • Dysport/Botox Injections • Geneo Facials
• Hydrafacials • Keravive Hydrafacial• Microneedling• Motus AX/AY Laser Treatments 
Not sure what treatment is best for you? We are happy to offer a consultation before a service is performed. In fact, we take the time each visit to assess the needs of your skin. We use this assessment to recommend the best treatment for your skin. We want to ensure you will get the best results for your short and long-term goals for your skin health. To schedule a consultation, visit     www.theskinsociety.com.
---