Running is a great way to enhance all fitness levels and starting a new running regiment doesn't have to be difficult. Just find a comfortable pair of running shoes and move at your own pace. Whether you are new to running or an experienced runner, The Peachtree City Moms Local Running Guide is a great place to find your next Race! 
---
We are well versed in the Run Specialty category. We'll start with the most important step,
listening. Then, with our foot scan analysis and our non-commissioned Run-Fit Specialists, we will
determine your arch type, pressure points, degree of pronation, and this, in turn, allows us to make
sure to put you in the right shoe for your specific needs.
We are all about "old school" customer service and will assist you from start to finish. Our
Fit-Specialists are trained in shoe technology as it applies to specific needs, as well as the
most important factor for shoe performance: proper fit!
So, head on down and choose from the BEST names in running and save on the brands you love from the people you trust. Since 1965.
Instagram: smithdavis1965
---
At Fleet Feet, our mission is to inspire the runner in everyone through our specialized Outfitting Process and impeccable service. Our Outfitting process focuses on providing you with properly fitting running shoes, enhancing your experience with quality gear, and empowering you with the knowledge to optimize your performance. Our trained Outfitters utilize state-of-the-art technology and expertise to understand the unique characteristics of your feet, ensuring the best shoe selection. 
Whether you aim to walk farther, tackle your first race, or achieve a personal record, our complimentary fit process combines exceptional service and advanced technology for unparalleled comfort throughout every mile.  Choose us as your destination for all your running needs and discover the unmatched service and tailored solutions that set us apart. To check out our upcoming events and follow us on social media, click here!
---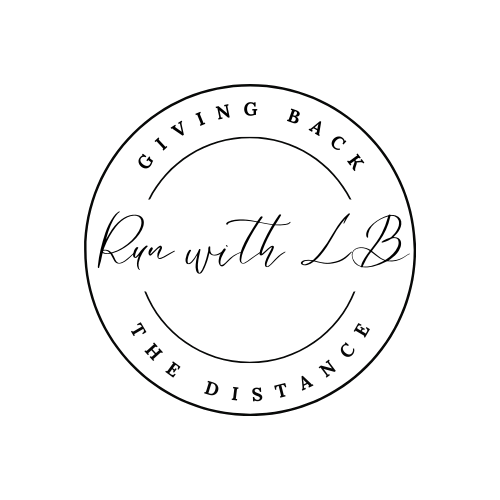 Hi, my name is Lauren Blankenship and in 2014 I started a small Business called Run with LB with a simple goal and passion for "Giving Back the Distance." I was very blessed to run in high school, college, and right out have a 4 year stint coaching collegiately. When I stepped away from coaching college I had two other part time jobs serving and working at a run specialty store. I did go on to coach hs xc, track, and jv soccer which I have competed in myself through hs.It definitely took sacrifice in those years, but I knew I had a passion for the industry and I was inspired by the people I was able to help in my community. Not everyone had the background I did and many individuals in different stages of their lives were finding joy in running, walking, and racing on the roads. While working in run specialty I realized I could really give back by sharing this special gift I had been given and it was so rewarding to see 6 of my athletes qualify for the 2015 Boston Marathon, amidst other personal records.
In 2015, I not only ran my first Boston, but accepted a rep job selling brands you might know Balega and Trigger Point Therapy around the southeast. When the pandemic hit I made my way back to the store side and ended up landing in a marketing director role for Fleet Feet Decatur & Peachtree City. In September of 2022, I decided to take the leap to pursue my personal business which has been a huge blessing and I'm pleased to highlight I am pursuing it full time now. I have an a la carte menu offering private coaching for beginner to elite distance runners who are looking to complete their first 5k up to Ultra distance. I do not believe in giving a program to someone I do not know so the first month is very hands-on. I live in Smyrna, Ga, but I am set up to coach individuals from anywhere. While working at Fleet Feet Peachtree City I loved getting to know the run community and am grateful for the relationship I built with Caroline at Peachtree City Moms! If you are interested in learning more let's connect on my  linktr.ee!
---
---

UPCOMING RACES:

Harts of Teal 5K and 1 Mile Color Run Walk
SATURDAY, JUNE 17, 2023 AT 9 AM
ONEChurch • Fayetteville, Georgia
For more details and to register, visit hartsofteal.org.
---
Star Course – Peachtree City
SATURDAY, JUNE 24, 2023 AT 9 AM
5k, 10k, 15k and 12 mile options!
5k, 10k and 12 mile Start Point: American Legion Memorial at Peachtree City Library, 201 Willowbend Rd, Peachtree City, GA
15k Start Point: Luther Glass Park Gazebo
Choose your team. Choose your adventure.
For more details, visit here!
---
Peachtree City Youth Triathlon
July 15th, 2023
Start Time: 8:00AM
Location:  Glenloch Recreation Center
601 Stevens Entry, Peachtree City GA  30269
Athletes ages 7-15 (as of December 31st, 2023) are invited to compete in this friendly community race.
Juniors – (7-10) Swim 50 yards, Bike 3 miles, Run 1/2 mile
Seniors – (11-15) Swim 100 yards, Bike 6 miles, Run 1 mile
Please visit www.tri4gold.org for complete details!
---
---

5k Run and Walk
SATURDAY, AUGUST 19, 2023 AT 8 AM
McIntosh Trail Recreation Complex • Peachtree City
Register here.
---
Jazzy Paw 5K
SATURDAY, AUGUST 26, 2023 AT 8 AM
Gerald Matthews Park
Grab your pooch (or leave them at home if they don't like to run), and join us at Gerald Matthews Complex Loop in Hampton for a dog friendly 5K.  We'll have loads of great swag (race shirts for humans & bandanas for dogs), as well custom awards for the Overall winners, Overall Master's winners, and the Top three in all the usual 5 year age groups.  Although we love our furry felines, we highly recommend cats sit this event out!
Click here for more details and to register.
---
TRi PTC Spring Triathlon
August 26th, 2023
Race Location: Drake Field, Lake Peachtree
Packet Pick Up:
Friday at Drake Field from 4:30 pm -7:30 pm.
Saturday at Drake Field from 5:30 am-6:30 am.
Race Start: 7:15am
South Atlanta's premiere sprint triathlon event in Peachtree City, hosted by Tri-PTC. Swim in beautiful Lake Peachtree, bike on a gently-rolling course, and run along our famous golf path paths. This race is well-supported and in a prime location for you to fully enjoy this swim, bike & run experience, whether this is your first or 100th triathlon! All finishers receive t-shirts and medals.
For more details, visit Tri-ptc.com.
---

Sunrise on the Square Road Race 5K
SATURDAY, SEPTEMBER 2, 2023 AT 8 AM – 10 AM
Main Street Newnan • Newnan, Georgia
---

5K Trail Run
SATURDAY, OCTOBER 21, 2023 AT 9 AM – 1 PM
3260 GA-16, Sharpsburg, GA
Click here for more details and to register.
---
Rotary PTC Half Marathon
Saturday, January 13th, 2024
A scenic, moderately flat, fast  half marathon course. Course fully-marked with route signs and course markings on the road
Course preview video & course maps to get you prepped for race day. A unique, custom-designed, commemorative finisher medal.
Tech shirt (Shirts will be available in men's and women's sizes)
Free parking available for race participants. Complimentary shuttles for all participants
Post-race refreshments. An online finisher certificate. Goody Bag, filled with goodies.
Visit rotaryptchalfmarathon.com for more details and to register!
---
Labor Day 5K at the Avenue Peachtree City
LOCATION
The Avenue Peachtree City
239 City Circle #1050
Peachtree City, Georgia 30269
SCHEDULE
6:45 am – Walk-up registration & packet pickup begins
7:30 am – Pre-race celebration & warm up
7:45 am – Walk-up registration closes
8:00 am – RACE START
9:00 am – Tot Trot (free -ages 6 & under)
Awards Ceremony to Follow
​The 5K route is a cart path & street combination.
Proceeds benefit Midwest Food Bank – Georgia Division
---
Do you know of a local Race that's coming up that is not listed here, please email [email protected], we will be glad to add it!