Congratulations, you're having a baby! Expecting and welcoming a new baby is certainly an exciting time for the whole family. It can also be an overwhelming time. To help, we have curated a list of services and providers beneficial for New Moms including everything you will need for prenatal and postpartum support and lots more. Whether you are becoming a Mom for the first time or this isn't your first rodeo, having a baby is one of the most amazing experiences we go through as women. Our 2023/24 New Mom Guide is full of local resources and Service Providers to help guide you through leading up to and after having a baby.
---
Motherhood, in any capacity, is transformational. Sometimes it transforms us in ways that we do not expect. Our team is here to help you navigate this transition. At Nurture and Be Therapy Services, our mission is to empower women and their families to live joyful lives. Our approach is to create and hold space for vulnerability, curiosity, and change. We pride ourselves on being authentic, casual and a little crunchy! We see ages ten and up and our top specialties are pregnancy and postpartum, anxiety and depression, self-worth, chronic illness, and life transitions. You can book a free fifteen minute consultation here!
We also offer so much more! Check out ourPostpartum Hub and sign up for our email list to get a Pregnancy and Postpartum Resource Guide with all of our favorite books, podcasts and more. Our Postpartum Hub contains postpartum blog content, tips to maintain your mental health, and warning signs for things like postpartum depression. You'll find any current workshops or merchandise here as well. We have Preparing for Postpartum andCesarean Birth and Recovery comprehensive guides on Amazon that cover everything from your birth experience through your first year postpartum!
Nurture and Be Therapy Services
770-750-4254
Warmly,
Brooke Ferreira
---
Meet Brittany, owner of The Mama Coach, a private practice centered around bridging the gap in support and education for expecting parents and new families. She is a Certified Pediatric Nurse Practitioner in Acute and Primary Care, an American Heart Association CPR Instructor and Certified Breastfeeding Specialist (sitting soon for IBCLC) and has been working in the medical field for over 16 years. She still works at the bedside in various roles but her passion for improving maternal and child health in our community is palpable.
Wondering what makes her business and services unique? She is able to provide a variety of classes and coaching, tailored and specific to you, your baby and your circumstances, and with her medical experience, nothing she does is "cookie cutter". She is trained to use her nursing assessment skills to evaluate each child individually, resulting in comprehensive and personalized plans. Her focus on learning the specific goals of the clients she works with and being open and flexible to different approaches results in her working WITH YOU in a safe, non-judgmental and supportive way!
She really shines when it comes to prepping for life with a newborn, the postpartum period and first year milestones for both mom and baby by providing education and support related to ALL things Feeding (breast, bottle, combo, pumping, formula, starting solids), Newborn Care, CPR/Choking & Safety Instruction, Newborn Sleep and so much more. She does a mix of group workshops locally, in-home private visits, in-office visits at various locations as well as virtual consultations, but it is not uncommon for her to customize a package that fits a families individual needs.
Website: https://brittany-edwards.themamacoach.com/
Instagram and Facebook: @britte.themamacoach
Email: brittany.edwards@themamacoach.com
---
Happy Mothers Day! My name is Ryan Akinsa and I am a local Peachtree City Photographer. I got my first camera for my 17th birthday. I quickly learned that I loved this photography thing and the beauty that's captured when freezing a moment in time.
Now that I am older and have a family of my own I constantly feel like I wish I could freeze a moment and remember it for years to come. With photography, I can do just that. There are moments in life that deserve to be captured beautifully and remembered for decades to come. The big moments and the everyday moments. Let's capture them together.
https://www.akinsphoto.com/contact-us
---

Mother

Together

is your one-stop shop for parenting support, with a team of coaches to walk with you through

sleep challenges, potty training, and motherhood

. We offer

1:1 sleep consultations and potty training support,

and for

moms

who are feeling overwhelmed or just want to be the best version of themselves for their families, we offer

individual and group

mom

coaching

!
Connection is at the heart of our business, so every service catered to the needs of your family and we pride ourselves on offering customized solutions for whatever parenting challenge you throw our way.
Links:
---
The Eden Baby is an eco-friendly baby and children's store which features books, natural and organic clothes, gifts and toys for newborns up to school age. It was started in 2020 by two generations of mothers with the goal to encourage a return to a natural playing environment. We want to provide parents with products that encourage concentration and skill mastery rather than just keeping them distracted with bells and dings. We specifically choose products that are durable, eco-friendly, non-toxic and nature focused as much as possible. With the host of benefits nature exposure provides everyone from infants to adults we look to incorporate natural elements in everything from teethers to toys, books and clothes.  By introducing nature–inspired, open-ended non-toxic toys from the beginning, we hope to promote peace and healthy development, as well as inspire exploration and creativity.
We strive to partner with artists who not only aim to produce toys and products without harmful substances, but also want to have a positive impact on our planet.
---
Take Care Mommy LLC was built on a dream to provide high quality postpartum and newborn care in and around Atlanta, GA. We  know how how hard it can be to adjust to life at home with a newborn who has constant needs throughout the day and night. Take Care Mommy strives to provide a service that makes the transition a joyful and memorable life event."
"Are you eagerly awaiting the arrival of your precious bundle of joy? We believe that every parent deserves the confidence and knowledge to embark on this incredible adventure with grace and peace of mind. Our comprehensive childbirth education class is designed to empower you and your partner with the skills and understanding needed for a positive birth experience."
---
Located at 275 SR 74 N, Clean Eatz in Peachtree City is a healthy food restaurant that offers a variety of delicious and affordable options for our customers. Our dine-in cafe menu includes burgers, wraps, flatbreads, meltz, build your own bowls, smoothies and more.
We also provide a weekly meal plan service, with a new menu going live on the website every Tuesday. You simply place your online order, pick up your meals at Clean Eatz in Peachtree City, take them home, and then just heat and eat. Most meals are under 500 calories and cost as low as $6.52 per meal.
In addition to our café menu and meal plans, healthy food options at Clean Eatz in Peachtree City include Grab 'N' Go meals, protein smoothies, healthy snacks, and catering for all occasions.
By providing healthy food options in Peachtree City, as well as offering education and support, we hope to change lives in our community.

For more information, click links below to visit their website and check out their Menu!

https://locations.cleaneatz.com/ga/peachtreecity/meal-prep-91.html
https://cleaneatz.com/cafe-menu
---
At The Women's Specialists of Fayette, patients come first. Conveniently located in Fayetteville, Georgia, the practice serves women throughout the Atlanta metropolitan area. The highly skilled obstetric and gynecology team understands that women have special health care needs, which is why they make every effort to ensure that each patient receives personalized care.
The Women's Specialists of Fayette has provided vital OB/GYN services to Fayetteville, Georgia, for more than 10 years. The practitioners have extensive training in all areas of women's medicine. Together, the doctors and nurses at the practice offer comprehensive, compassionate health care for women of all ages.  For more information or to schedule an appointment, visit www.wsfayette.com.
---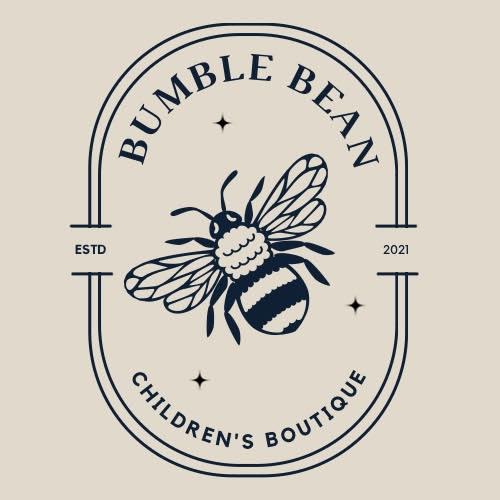 🌿Step into a world of stylish possibilities! ✨ As the proud owner of Bumble Bean Boutique, an infant and toddler boutique, I invite you to join our fashion-forward journey. 🫧 From humble beginnings, we recognized the need for more options in boy and gender-neutral clothing. That's why we embarked on a mission to bring you the trendiest, most adorable outfits for your little ones. Our goal? To create a wardrobe that's as unique as your child! ✨
Fashion meets tranquility in our curated collection. Our mellow designs and colors are a breath of fresh air, blending comfort and style seamlessly. Dressing your little fashionistas has never been this delightful!
✨Don't forget to follow us on social media! @bumblebeanboutique
---
The Barnett Girls, a mother-daughter team, opened Barnett & Co. in the Avenue Peachtree City in December 2020. They hope to inspire you to find joy in your own personal style. Whether you're looking for a fun new outfit, welcoming a baby, looking to pump up your home décor, or searching for the perfect gift, they offer an elevated and engaging shopping experience and look forward to being your go-to lifestyle boutique! 
"As Peachtree City natives, we have loved being able to share our passion for all things beautiful and bring the elevated shopping experiences we enjoy to our friends and neighbors. Our pieces are hand chosen and thoughtfully collected to reflect and inspire a fresh-traditional lifestyle. Come see us!" – The Barnett Girls
Barnett & Co is located in the Avenue at 208 City Circle, Peachtree City, GA 30269.
Monday – Saturday
10AM – 6PMSunday
12PM – 5PM
For more about Barnett & Co., visit them at www.shopbarnettandco.com
---
Kale to the Chef wants to make being healthy easy, fun, and delicious! Located right in the heart of Peachtree City, Kale to the Chef provides delicious healthy meals for individuals and families—utilizing local farms when possible—and delivering them right to your door. They provide "Catering to your Health" for any event, and they also have "The Gift of Health" which allows you to order a complete meal or a gift card to send to anyone for all of life's events. The Owner and founder, Lisa Hand, is a certified personal trainer, and health and fitness coach. As a wife and mother of five, she has always been passionate about health and fitness, and with her love of food and cooking, Kale to the Chef was born! She has a great interest in all things anti-aging and uses that in her training and coaching, and of course, in her cooking. Lisa's mission, through Kale to the Chef, is to truly help individuals and families looking to become the best version of themselves! As Lisa says "It's a lifelong journey, but it's very attainable with a little determination. It's fun, it's rewarding, and best of all, it's a legacy of a life well-lived." Kale to Chef is opening a new cafe at
101 Crossings East in Peachtree City, GA. Call 678-300-9407, email lisahand@kaletothechef, or visit
www.kaletothechef.com.
---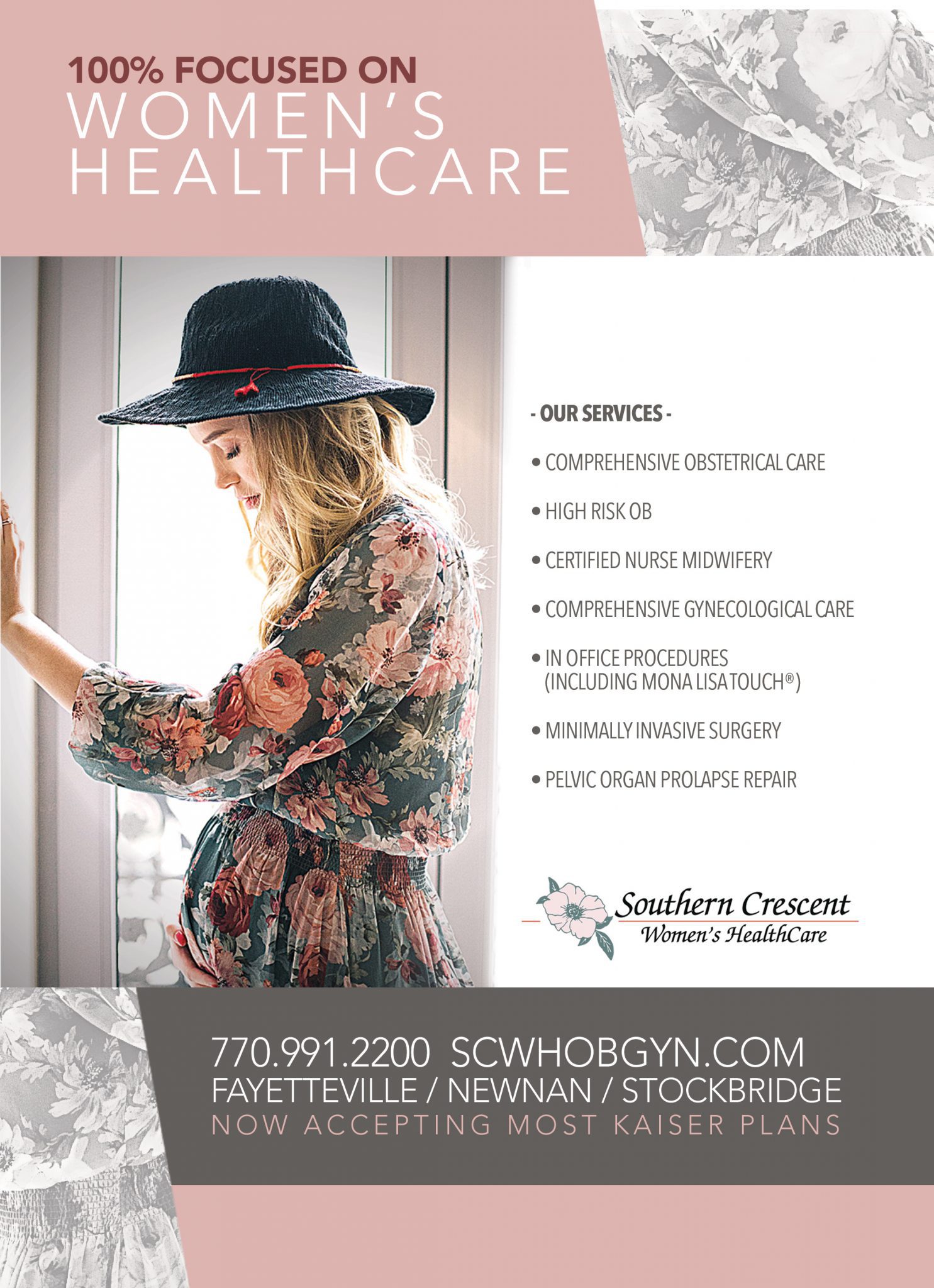 Southern Crescent Women's Healthcare's certified nurse midwifery team provides professional, individualized care in an intimate, family-centered, and compassionate environment. The midwives at Southern Crescent Women's Healthcare work closely with our physicians to provide safe & comprehensive pregnancy, birth, and postpartum care for you and your baby. They spend time getting to know you, your family, and your wishes for labor and birth. They educate you about pregnancy and childbirth so you are empowered throughout your journey. SCWH's Certified Nurse Midwives specialize in natural childbirth, however, you will have pain relief options such as IV medications or an epidural during labor and delivery. While pregnancy is usually a healthy time for many women, challenges and complications may occur. The midwives practice together with the physicians as needed to ensure the safety of you and your baby.  Our goal is to help you create a safe environment and a memorable experience for the birth of your child.Southern Crescent Women's Healthcare has an acclaimed staff of some of the best doctors, certified nurse midwives and nurse practitioners in their field who continually strives to make patients' experiences better and provide top-of-the-line care in both obstetrics and gynecology. Southern Crescent Women's HealthCare offers a wide range of detailed and complex gynecological services to meet today's women's healthcare needs.  Our highly trained physicians are able to provide laparoscopic and robotic surgical options when providing treatment for endometriosis, pelvic organ prolapse, urinary stress incontinence, bleeding abnormalities as well as the Acessa procedure for uterine fibroids. Our skilled physicians and nurse practitioners provide comprehensive gynecology care throughout all stages of a woman's life, beginning in the teenage years, onto childbearing years, into post-menopause, and retirement.Please visit our website at scwhobgyn.com for more information regarding additional services provided by our practice.
---