It's a new School year and a new season of extracurricular activities! Searching for after school activities and education that your child will enjoy can be daunting. To help you make your search as easy as possible this Fall, The Peachtree City Moms have featured some local favorites. Whether your child is in pre-k or high school, loves playing piano or soccer, there are a number of options to choose from.
---
Meet Ceci, the owner of Ability Tutors! Ceci has countless experience educating and tutoring elementary age students with intellectual disabilities as well as learning disabilities. Ceci's experience is rooted in researched based instruction and data collection. She is passionate about making learning fun and facilitating children's personal needs! 
Her mission at Ability Tutors is to cultivate growth through individualized academic and social goals while building self-confidence and using tools to enhance students' abilities. Ability Tutors is on a mission to help our students discover their ability to learn, grow and prosper! Please contact 
ceci.abilitytutors@gmail.com
 for more information, pricing, and to schedule your first session.
---

Foundry
Academy offers
a
cutting edge, creative curriculum, taught by passionate, expert teachers in small classes. Students grades 6-12 work in an engaging, unique educational environment that focuses on excellence in academics through exciting projects that make learning relevant.Instead of using
a
standardized teaching approach, we combine research-driven teaching methods that push learning beyond
the
walls of our building into
the
community to ensure that students have an engaging and dynamic education that prepares them for
the
rigors of college and beyond.Through authentic learning and individual attention, your child will be challenged, have fun, and discover their passions and potential.Part-time and full-time options are available.  Contact us to learn more!
---
At Dance Contempra, we are passionate about teaching dance and building relationships with our students that last a lifetime. We have been training amazing dancers who go on to work in all fields of dance for the past 2 DECADES! From Beginner to Advanced Levels in all disciplines and multiple class options including a Musical Theatre dance class, you can schedule a trial class at anytime.
We have two major school performances per school year. We invite new students to join our program throughout the school year. Have more questions? please give us a call at 770-631-0460 and schedule some trial classes today!
Visit www.dancecontempra.net.
Be Sure to follow us on Instagram @dancecontempra and for continuous updates check our Facebook page!
---
Robo Dojo enjoys making robotics learning fun.  Members learn and enjoy the fruits of their creations through our guidance and instruction using STEM based curriculum created by world renowned experts in innovative robotics technology. Through this curriculum, we apply age appropriate techniques and approaches to make learning fun, while they apply and acquire critical thinking skills that will supplement their academic development.
Robo Dojo invites children to a hands-on experience in robotics.  Children will have the opportunity to see and learn about how robotic technology works and how much fun it can be to design, apply and improve on their creation.  Robo Dojo also believes that the skills learned and applied here will help with our members' academic performance, as well as their creative confidence. Go to ROBODOJOS.com for details.
401 Dividend Drive suite C, Peachtree City, GA
---
The Music Garden was founded in 1995 when the owner and creator, Luanne Harms' two passions; children and music, came to fruition. Today, they have expanded to include the larger community of children, teens and adults. Their programs are rooted in the fundamental belief that music is an innate part of each of us, and that we all can learn, enjoy, and grow through music.  Please explore their website, themusicgardenptc.com; whether you are a long-time student or a new community member looking to explore your musical side.
The Music Garden's beautiful facility is located in MacDuff Crossing in Peachtree City, Ga, and features two suites: one with a piano lab that houses a grand piano and 9 high-quality full-sized digital pianos, a teaching classroom. and a welcoming lobby.  The other suite features 5 studios, our offices and a lobby that comfortably seats our guests.
The Music Garden invites you to tour their facilities, meet with their staff and instructors, and set up a free demo class or lesson.  They would love for you to join their musical family. The Music Garden is located at 2860 Highway 54, Suite 202, Peachtree City, GA
 Piano
 Ukulele
 Guitar
 Voice
 Percussion and Drums
 Acoustic Upright String Bass
 Flute
 French Horn
 Low Brass (trombone, euphonium, tuba)
 Periwinkles Babies/Toddler Music and Movement Classes (Ages 6 mo – 36 mo)
 Music for Families classes (Ages 6 mo – 4)
 Poppies Preschool Music Class (Ages 3-4) Let's Play Music Piano Class (beginning at ages 5 – 6)
 Presto Let's Play Music Piano Class (beginning at ages 7 1/2 – 12)
---
American Black Belt Academy has one goal and that is to improve the lives of their students through the physical and mental training of martial arts. ABBA offers classes for all ages and levels. You can even try a class for FREE to see if it is the right fit for your child. It may take longer for American Black Belt Academy students to qualify for their black belts than some newer more contemporary Taekwondo schools require. At ABBAPTC, Master Kang believes all belts are earned at the individual's pace and are measured by skill and maturity, not a timeline. The amount of time someone spends getting to black belt isn't standardized but promotion from one black belt to the next is. and it takes years. American Black Belt Academy applies the standards to the levels prior to black belt. ABBAPTC is located at 303 Kelly Dr. #10 , Peachtree City, GA. Below are some different class options:
Warriors Class – ages 7-12 – This class is designed to help your child perform at his or her own pace. In addition to Taekwondo, our students learn to set and achieve their own personal goals. By learning perserverance and taking pride n their accomplishments, students gain greater self-confidence and a positive outlook that extends into every aspect of their lives.
Many people forget that martial arts can also be a path to inner peace. When a martial arts exponent kneels and closes their eyes and then opens them, it means that they have used the time to focus their mind. It is a path to finding inner peace and inner strength.
To register your child or try a free class in the Tiny Warriors or Warriors call, visit www.martialartsptc.com.
---
At MSI, we inspire students to develop their musical language through our proven systematic, fun, energetic, and proven curriculum.
Children Ages 2-12
Teens Ages 13-17
Adults
We are here to guide our students to reach a competent level where they can experience having fun making music and achieving their goals.
Visit our website to come to a free class and assessment. We believe that you should try our way of education before enrolling.
Join our community of music learners. Learn music the MSI way.
www.musicschoolsptc.com
---
Racing January – November. Gate prac & clinics start in March. Balance bikes race for free with membership
NO ONE SITS ON THE BENCH IN BMX!
Riders race against kids their own age and skill level.Earn district-state-regional-national rankings and awards.
For more information, visit www.ptcbms.com.
---
Dramatic Fanatics Fall Youth Theatre Course
Dramatic Fanatics is offering an eight week youth theatre course beginning October 27th and concluding December 15th. This course will involve students in various aspects of theatre including acting skills, stage know how, auditioning skills, dramaturgy, stage makeup, costume design, scene work and improv.
For the 11/3:00 free show, each student will:
present a monologue as a student chosen character from a movie, book, play or other source.  
a solo musical number can be included in the student's performance
portray a character in a scene 
lines will be distributed so that each student is a "star" in the scene
be a player in small and large group improv games
Enroll your child in this skill oriented, fun course that will bring out the best in your young actor!
Fridays October 27th through December 15th (no class 11/24)
Kedron Fieldhouse and Aquatics Center – Room Two
Ages 7-14 (Students will be grouped with peers)
Show

: Wednesday, 12/20/23 from 6:00 to 8:00 at Southside Theatre Guild 20 W. Campbellton Street Fairburn (Students arrive at 5:30) 

End of Course Celebration

: Friday, 12/22/23 from 5:00 to 7:00 at Kedron Fieldhouse and Aquatics Center

Fees: $300 Fayette County Residents / out of county additional 25% fee
---
At Code Ninjas Peachtree City, kids learn to code by building their very own video games. Our Create program that is designed for children 7-14 is an exciting learning adventure for tech-loving kids! Have a blast building awesome video games and developing ninja coding skills on the path from white to black belt. Our JR program is designed for kids 5-7. They can build a foundation of coding and critical problem-solving skills through our fun and completely visual curriculum – no reading required!
Our camps offer an immersive environment for kids to explore and develop new skills, gain confidence, and have fun with friends. From coding and game building to STEM and robotics – it is an unforgettable experience! At our centers, kids learn to code while building their own video games. They gain problem solving, critical thinking, and STEM skills in a fun, safe, and inspiring environment. Your kid will have a blast learning how to code. Our motto is- KIDS HAVE FUN, PARENTS SEE RESULTS.
or on find us on Facebook
here
.
Link to register is here!
---
Hailing from Los Angeles, Adam Gordinier is a 2nd degree black belt in Brazilian

jiu

–

jitsu

. With over 20 years of experience, he received his black belt from world-class martial artist Renato Magno and his brown belt from renowned practitioner Eddie Bravo. Studying under such acclaimed yet stylistically different masters of the sport has helped him develop a highly technical and easily accessible brand of

jiu

–

jitsu

, combining modern techniques and positions with a solid foundation in the fundamentals and self-defense. 
Jiu

–

jitsu

serves as a stress reliever, builds confidence, and teaches people how to problem solve under pressure while being a practical way to defend oneself inside or outside the gym.
---
Splatterdash is an open studio warehouse where families and friends can explore the arts for a small hourly rate. It is a place where there are no rules and kids can make their own art choices, think for themselves, and learn how to be independent. We celebrate making mistakes, getting messy, finding other options, exploring, creating, and discovering the inner artist. To stay true to this concept, we do not offer art classes but rather encourage our customers to think outside the canvas and take courage in trying something new. Because by participating in art, kids can see the beauty in themselves, others, and the world around them.

Art Camp at SPLATTERDASH is the BEST way to have your child spend their school breaks! Painting projects, mixed media projects, ceramic projects (fired in our studio kiln), and more! Children will create 3+ projects a day which is 15+ projects a week! Ages kindergarten-12. For more details and to register visit www.splatterdash.com.
PUMPKIN PAINTING CONTEST: Purchase a pumpkin at Splatterdash to paint and we will take a pic of the final piece to enter into our contest! On November 1st, we will post all photos online to see whose pumpkin is the cutest and wins a $50 Splatterdash Gift Certificate!
THANKSGIVING ART CAMP: Kids will create 3 projects each day during this 3 day camp. Camp will be held the Monday-Wednesday before Thanksgiving. Choose between a morning camp 8:30-12pm or the afternoon camp 12:30-4pm. Cost is $120/week all supplies included.
PAINTING PARTIES and POTTERY PARTIES: Splatterdash offers two types of birthday parties: Painting and Pottery! Both parties are held privately in our studio and last 2hrs long. During this time, your personal art teacher will walk everyone step-by-step through a project of your choosing. Perfect for ages 3-12!
---
Join us on the soccer field for preseason camp & stick around for spring season starting in February!  
In addition to regular season play in spring & fall, we offer our camp series with sessions in February, June, July, & August.
We focus on development for players of all skill levels, even beginners! The Peachtree City Lazers and the Tyrone Lazers are recreational clubs with nationally licensed coaches teaching ages 2-18 how to play soccer at their own individual pace in a fun and challenging environment.  
We look forward to seeing you this spring, summer and again in the fall!
Please check out our website for both Peachtree City and Tyrone at www.lazers.soccer
---
Think "TONY AWARDS"! An evening at the end of each semester in which students showcase a medley learned in their Musical Theatre Classes, improv skills from Improv class, and dance routines/skills learned in their dance classes!
---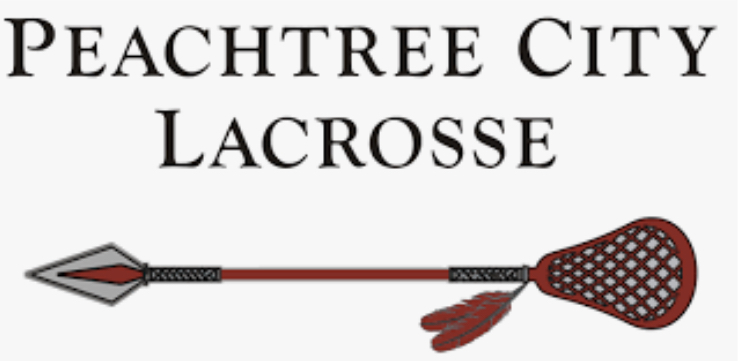 At Peachtree City Lacrosse our Mission is to promote lacrosse in the community while encouraging teamwork, sportsmanship, respect for others, personal responsibility, and growth
Peachtree City Lacrosse is a fully volunteer youth lacrosse club dedicated to bringing the sport of lacrosse to those boys and girls who will feed into area high schools.  We have players that are now continuing their playing time at the following high schools.
Come out and try the fastest game on two feet.
---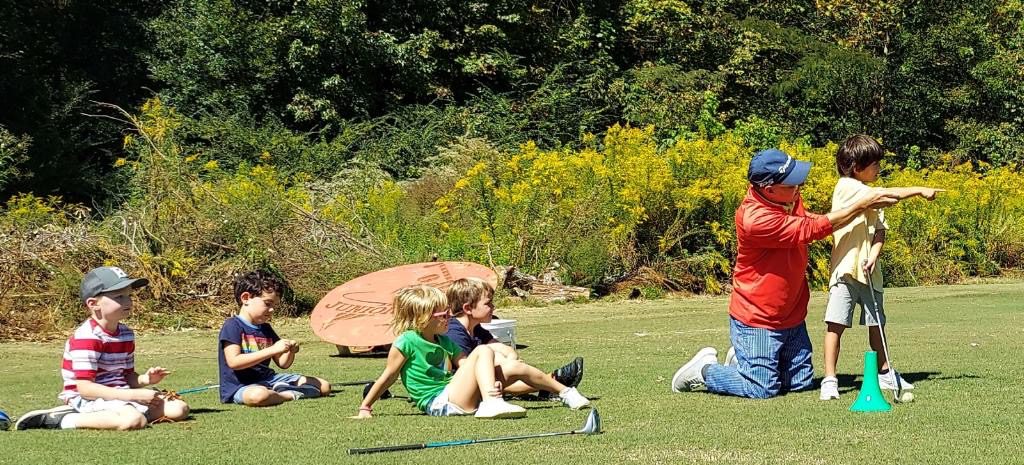 Join and be a part of the leading youth development program in GA – Junior Golf 365
uschedule event booking. FIRECRACKERS KidZ – GIRLS & BOYS, Ages 6 to 9… A Great way to start learning the game of golf in a FUN, Active & Playful Environment.
clients.uschedule.com
Coach Chris's summer camp registration is open too on this site with camps also being offered in Griffin at The Club @ Shoal Creek and in Stockbridge at Eagles Landing Country Club.  For more information and to register call 770-402-8749, or visit juniorgolf365.com.
---
PTC hockey association's mission is to instill good sportsmanship, promote kids and adults physical health and mental well being. Through coaching, team building and fair games, we help our community foster respect, diversity, teamwork and graciousness. By keeping membership cost affordable, we intend to attract most interested players to be a member of our community. For more information, visit www.ptchockey.com
---