It's a new year and a new season of extracurricular activities! Searching for after school activities that your child will enjoy can be daunting. To help you make your search as easy as possible this Spring, The Peachtree City Moms have featured some local favorites. Whether your child is in pre-k or high school, loves playing piano or soccer, there are a number of options to choose from.
---
At Dance Contempra, we are passionate about teaching dance and building relationships with our students that last a lifetime. We have been training amazing dancers who go on to work in all fields of dance for the past 2 DECADES! From Beginner to Advanced Levels in all disciplines and multiple class options including a Musical Theatre dance class, you can schedule a trial class at anytime.
We have two major school performances per school year. We invite new students to join our program throughout the school year. Have more questions? please give us a call at 770-631-0460 and schedule some trial classes today!
Visit www.dancecontempra.net.
Be Sure to follow us on Instagram @dancecontempra and for continuous updates check our Facebook page!
---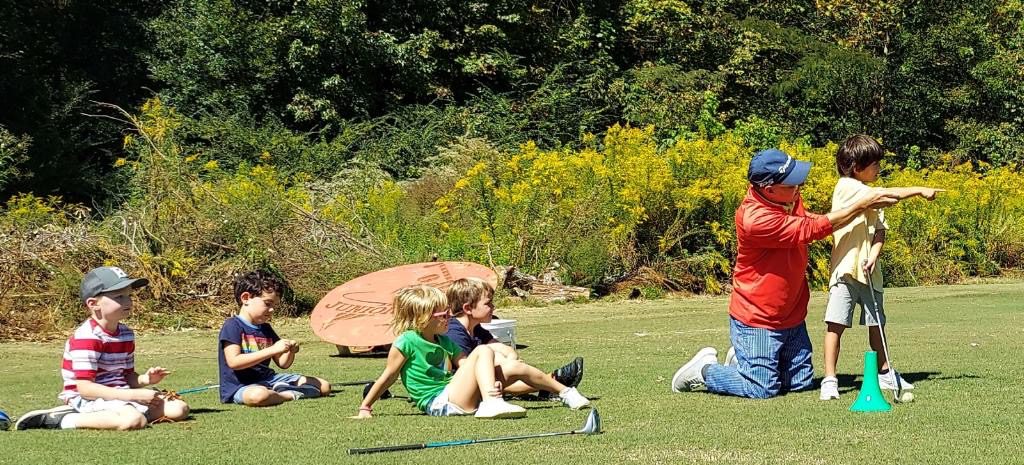 Join and be a part of the leading youth development program in GA – Junior Golf 365  
uschedule event booking. FIRECRACKERS KidZ – GIRLS & BOYS, Ages 6 to 9… A Great way to start learning the game of golf in a FUN, Active & Playful Environment.
clients.uschedule.com
Coach Chris's summer camp registration is open too on this site with camps also being offered in Griffin at The Club @ Shoal Creek and in Stockbridge at Eagles Landing Country Club.  For more information and to register call 770-402-8749, or visit juniorgolf365.com.
---
Petite Debut is a local pop-up music studio offering process-based music classes for children (ages 0-12 yrs). In 2022, we were recognized as a Top Kindermusik program provider out of thousands of studios worldwide. In addition to supporting local families in our private PTC & Senoia classes, we are also delighted to support our local community through preschool visits and homeschool groups. See below for this year's fall class offerings:

•
Kindermusik for Ages 0-18 Months: 
This class
gives young toddlers room to explore! This special group experience gives toddlers a chance to learn new movement and language skills through dance, creative movement, echo songs, and more. This class is month to month with new units and themes every calendar month.
Enrollment is $70 per month. Sibling discounts available.
•
Kindermusik for Ages 1.5-3 Years:
This class continues to lay a
basic
musical foundation while also giving
children
the opportunity to express their own ideas and creativity. They'll learn new vocabulary, play instruments, and do things "their own way," while making cognitive strides. This class is month to month with new units and themes every calendar month.
Enrollment is $70 per month. Sibling discounts available.
•
Kindermusik for Ages 4-7 Years:
Our Young Child Kindermusik classes teach children how to use musical notation to play instruments like the recorder and glockenspiel, and hone in on critical milestones to boost school readiness and performance.
The best part about this class is we still do a lot of group music and movement, so your child will think they are playing when actually they are learning big musical concepts!
Registration
also includes
 a Glockenspiel
for the family to enjoy at home
!
This class is a wonderful way to prepare your young child for more formal lessons in the future.
This class is semester based.
After
initial
$100 deposit,
e
nrollment is $92.50 per month for first student. Sibling discounts available.
•
Kindermusik for Mixed Ages (0-
5 y
ea
rs
old
):
Sometimes, the best learning happens when we're all together. Mixed age classes allow families with siblings, neighbor groups of varying age levels, and anyone who's drawn to the time slot to attend. Educators accommodate powerful and enjoyable music and movement activities for all stages of development, so that everyone is comfortable, engaged, and learning!
Enrollment is $70 per month. Sibling discounts available
.
Outdoor and indoor options available for this class.
•
Songwriting Class for Ages 8-12 Years:
Our
6-week
songwriting
course
will focus on making each participant's
story
and imagination come to life through song. In this interactive program, participants will have the opportunity to learn about different styles of music, basic song structure, lyric writing, and how the elements of music come together with their creativity to build and create a song of their own. Participants will also be taught about a variety of tools such as garage band, song seeds, and free improvisation to be able to create songs in a fun and playful way. This level is beginner/introductory.
Some musical background is helpful but not required.
Enrollment is
$210
.
•
Schools, Homeschool, and Community Groups:
If you have a group need for Kindermusik in your community, we would love to support you! Please contact us at
[email protected]
to start a conversation about your group's needs.
For more details and to register, visit www.petitedebut.com/classes.
---
The Music Garden was founded in 1995 when the owner and creator, Luanne Harms' two passions; children and music, came to fruition. Today, they have expanded to include the larger community of children, teens and adults. Their programs are rooted in the fundamental belief that music is an innate part of each of us, and that we all can learn, enjoy, and grow through music.  Please explore their website, themusicgardenptc.com; whether you are a long-time student or a new community member looking to explore your musical side.
The Music Garden's beautiful facility is located in MacDuff Crossing in Peachtree City, Ga, and features two suites: one with a piano lab that houses a grand piano and 9 high-quality full-sized digital pianos, a teaching classroom. and a welcoming lobby.  The other suite features 5 studios, our offices and a lobby that comfortably seats our guests.
The Music Garden invites you to tour their facilities, meet with their staff and instructors, and set up a free demo class or lesson.  They would love for you to join their musical family. The Music Garden is located at 2860 Highway 54, Suite 202, Peachtree City, GA
 Piano
 Ukulele
 Guitar
 Voice
 Percussion and Drums
 Acoustic Upright String Bass
 Flute
 French Horn
 Low Brass (trombone, euphonium, tuba)
 Periwinkles Babies/Toddler Music and Movement Classes (Ages 6 mo – 36 mo)
 Music for Families classes (Ages 6 mo – 4)
 Poppies Preschool Music Class (Ages 3-4) Let's Play Music Piano Class (beginning at ages 5 – 6)
 Presto Let's Play Music Piano Class (beginning at ages 7 1/2 – 12)
---
Join us on the soccer field for preseason camp & stick around for spring season starting in February!  
In addition to regular season play in spring & fall, we offer our camp series with sessions in February, June, July, & August.
We focus on development for players of all skill levels, even beginners! The Peachtree City Lazers and the Tyrone Lazers are recreational clubs with nationally licensed coaches teaching ages 2-18 how to play soccer at their own individual pace in a fun and challenging environment.  
We look forward to seeing you this spring, summer and again in the fall!
Please check out our website for both Peachtree City and Tyrone at www.lazers.soccer
---
Youth Improv/Sketch Comedy Course
Taught by Certified Drama Instructor Amy Beaucham
and Creative Artist Janet Reed
For ages 7-14
Fridays from 4:00 to 6:30pm
Kedron Fieldhouse and Aquatics Center – Room 2
Winter Course Dates
•January 6th to March 3rd (No class Feb 24th – student holidar)
Spring Course Dates
April 1st to May 26th (No class April 7th – student holidar) Closing Program Wed, May 31st, 6 – 7:30pm
End of Course Celebration Fri, June 2nd from 5-7pm
Tuition is $250.00 and includes:
health snacks for each class, weekly class newsletter by email, weekly video of activities posted @ dramaticfanatics.com & highlighted in newsletter
plus two-hour closing program, free admission for family and friends to closing program, professional headshot by seasoned photographer, costumes,video of closing performance, two-hour end of course celebratory event certificate of course completion, class trophy, Dramatic Fanatics T-Shirt
inclusion in mailing list for community auditions/ acting opportunities for your child.
Enroll your child in this special course that promotes creative and original thinking, stage skills and story crafting. Registration for next session can be done at: Peachtree City Recreation & Special Events
https://secure.rec1.com/GA/peachtree-ga-parks-recreation/catalog
Students enrolled in Kedron Elementary' ASP Program will be accommodated with safe escort from the school to the Field House by Mrs. Beaucham per parent permission.
If you have any questions, please contact Mrs. Beaucham
at 678-416-600+ or email her at [email protected]
---
American Black Belt Academy has one goal and that is to improve the lives of their students through the physical and mental training of martial arts. ABBA offers classes for all ages and levels. You can even try a class for FREE to see if it is the right fit for your child. It may take longer for American Black Belt Academy students to qualify for their black belts than some newer more contemporary Taekwondo schools require. At ABBAPTC, Master Kang believes all belts are earned at the individual's pace and are measured by skill and maturity, not a timeline. The amount of time someone spends getting to black belt isn't standardized but promotion from one black belt to the next is. and it takes years. American Black Belt Academy applies the standards to the levels prior to black belt. ABBAPTC is located at 303 Kelly Dr. #10 , Peachtree City, GA. Below are some different class options:
Warriors Class – ages 7-12 – This class is designed to help your child perform at his or her own pace. In addition to Taekwondo, our students learn to set and achieve their own personal goals. By learning perserverance and taking pride n their accomplishments, students gain greater self-confidence and a positive outlook that extends into every aspect of their lives.
Many people forget that martial arts can also be a path to inner peace. When a martial arts exponent kneels and closes their eyes and then opens them, it means that they have used the time to focus their mind. It is a path to finding inner peace and inner strength.
To register your child or try a free class in the Tiny Warriors or Warriors call, visit www.martialartsptc.com.
---
Studio South Atlanta is a full-service acting studio in Sharpsburg, GA offering classes and workshops in on-camera (acting), vocal (singing), voice-over, and Film/TV!  Course descriptions, coach bios, and registration can be found at our website: studiosouthatl.com. Be sure to follow us on social media @studiosouthatlga
---
At Discover Science Center our mission is to serve the community by providing fun and interactive educational experiences and opportunities related to science in order to inspire and support a child's passion for learning. Our programs are developed by scientists and educators that take advantage of kids' natural fascination with science.

Discover Science Center is an informal science education enrichment center whose purpose is to supplement the STEAM (Science, Technology, Engineering, Arts and Math) curriculum taught in K-12 schools and homeschool programs through engaging hands-on science activities. 
Our programs are developed by scientists and educators, and take advantage of kids' natural fascination with science. 
2802 GA-54, Peachtree City, GA 30269
MacDuff Crossing Shopping Center [email protected] (678) 545-1397
---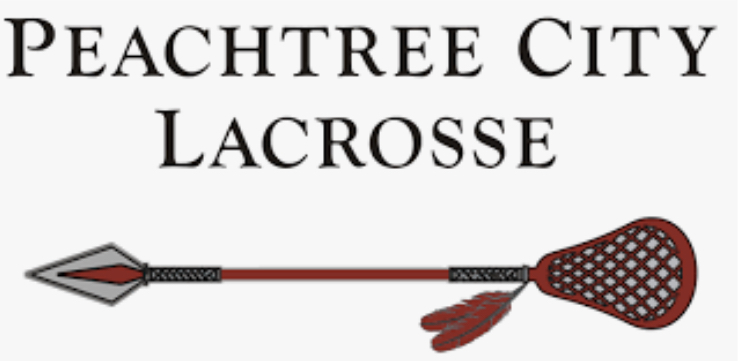 At Peachtree City Lacrosse our Mission is to promote lacrosse in the community while encouraging teamwork, sportsmanship, respect for others, personal responsibility, and growth
Peachtree City Lacrosse is a fully volunteer youth lacrosse club dedicated to bringing the sport of lacrosse to those boys and girls who will feed into area high schools.  We have players that are now continuing their playing time at the following high schools.
Come out and try the fastest game on two feet.
---
Think "TONY AWARDS"! An evening at the end of each semester in which students showcase a medley learned in their Musical Theatre Classes, improv skills from Improv class, and dance routines/skills learned in their dance classes!
---
PTC hockey association's mission is to instill good sportsmanship, promote kids and adults physical health and mental well being. Through coaching, team building and fair games, we help our community foster respect, diversity, teamwork and graciousness. By keeping membership cost affordable, we intend to attract most interested players to be a member of our community. For more information, visit www.ptchockey.com
---