Hey Fur Mamas, The Peachtree City Moms are excited to bring you our 2022 Pet Care Guide! We've included local Groomers, Trainers, Animal Hospitals, Day Camps, Boarding, Breeders, and more. Check it out below!
---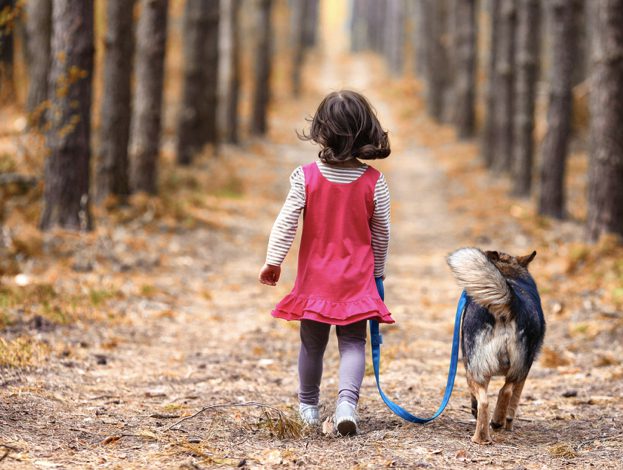 We built Pathway because we are animal lovers to our core, and we saw a problem with traditional emergency medicine. For pet owners, it's expensive, it's impersonal, and it's overwhelming. Our mission is to make quality urgent care accessible to every pet owner in this community. We have a vision for how to raise the standards of excellence in urgent care: where treatment is highly personalized, where patients are given the time and attention they deserve, and where the team is deeply passionate about  treatingcritical cases. This is our dream for a better kind of animal hospital and urgent care facility. This is the path that we'll walk, together.
Caring for your pet is not just a profession. It is our calling in life. We believe that medicine works best when it is relationship-driven. When we understand you as a person and we understand the relationship you share with your pet – we take on your problems as our problems. We put you at the center of everything we do. Here, we always go above and beyond. Pathway Animal Hospital is about more than medicine; it is about making a difference in your life. Visit www.pathwayanimal.com.
Pathway Animal Hospital and Urgent Care
2862 Highway 54 West
Peachtree City, GA 30269
(404) 450-4014
---
Peachtree Pets (formerly Puppy Tubs) is South Atlanta's premier destination for veterinary care, dog boarding, doggie daycare, dog training, and dog grooming — we're pet headquarters! We nurture the relationships between pets and their owners while giving back to our community. Call us today to hear more about the beautiful facility, smiling staff, and wagging tails at Peachtree Pets, and mention this add to receive a FREE pet wellness exam!⋅Visit www.thepeachtreepets.com
---
You love your dog. However, their behavior is not what you would like. We work with families to help improve  behaviors to take the frustration out of dog ownership. Good
Dog Happy Owner is certified through the Council of Certified of Pet Dog Trainers (CCPDT). and use Positive methods to train. No e-collars, prong or choke collars. Give us a call and let us help you create a great family pet.
Nick Garrison – CCDT,CPDT-KA
Good Dog Happy Owner Dog Training, LLC.
470-615-2215
---
Doodles are the Perfect Furry Family Member! Doodles are famous for their affectionate natures, friendly personalities, and intelligent minds! With their low to non-shedding coats and easy trainability, they are a beautiful match for most families! Crockett Doodles is a network of families that breed our privately owned pets for other families at our own homes. We offer 15 breeds of Doodles that come in many sizes and colors! You can check out our available breeds on our Breed Comparison Chart: https://www.crockettdoodles.com/compare-breeds You can apply (https://www.crockettdoodles.com/#apply) to join our deposit waitlist to receive full-litter puppy announcements from which to choose your puppy, or if you're ready right away, you can adopt one of our immediately available puppies: https://www.crockettdoodles.com/available-puppies
We are also committed to educating and supporting pet parents everywhere and offer a variety of resources including recommendations for crates, dog food, puppy training, grooming ideas, socialization, potty training tips, and even a shopping list to help you be ready to bring your puppy home. Please check out our website: www.crockettdoodles.com For more information about adopting a Doodle from one of our families, please reach out to our Team at [email protected]
---
At NewDay Veterinary Care located at Pet Paradise, care & compassion guide everything we do. NewDay combines comprehensive wellness plans, bundled pet care services, cutting-edge technology, and experienced veterinary care teams – all in a resort-style environment.
Since 2009, Splash and Dash has provided fur-fluffing, dog-loving, service to thousands of dogs and their pet parents. We know you won't trust your baby to just anyone — that's why we've developed a unique set of treatments that will leave your dog feeling relaxed, refreshed, and energized every time they leave our shop.
Our unique spa treatments are the perfect way to help your dog feel relaxed and settled. Let them try a cleansing bath or an invigorating aromatherapy treatment. Whether your pup is looking for a simple haircut, or some showroom styles, our staff is carefully trained to provide your dog with a safe and enjoyable experience.
Come to us for all your regular grooming needs including baths, haircuts, nails, and glands.
---
Chateau 4 Paws, Atlanta's premier pet care salon, has become one of the most trusted names in pet spa facilities statewide. Managing Director & CEO, Janelle Russell's world class approach to service has allowed her and her team to create long-term personal relationships with her canine clients and their respective owners. Her knowledge, ambition and general love of animals exposed her to the instinctive bond that exists between pets and their owners. This exposure coupled with an unshakable faith and a strategic plan,  led to the launch of her first grooming facility. Through
Russell's executive leadership, her staff of trained professionals and dog loving aestheticians operate with the highest level of grooming standards within the pet care industry. Russell is easily distinguished as a leader amongst brand influencers having catapulted Chateau 4 Paws into a league all its own. The facility is recognized for providing unparalleled service at affordable rates while consistently maintaining outstanding customer satisfaction scores. Her vision is to revolutionize salon standards & pet hospitality through the opening of state of the art facilities and the implementation of cutting edge techniques. Russell's continued commitment to exceptional service is unsurpassed by industry peers, making her one of  the most viable sources amongst pet care enthusiasts throughout Georgia. Visit www.chateau4paws.com
---