Welcome to The Peachtree City Moms 2022 Fitness Guide. The start of the New Year is the perfect time to re-assess our fitness goals! Grab a cup of coffee and take a look at some of these incredible local resources available to us to get us started for a healthy 2022!. Whether you're interested in taking up yoga, eating cleaner and healthier, or a full body fitness transformation, there's something in our guide for everyone! Here's to a happy and healthy New Year!
---
Recover. Rejuvenate. Heal.
Do you experience minor aches, pains, and fatigue after your workout or simply from daily activities? Rapidly accelerate your recovery time with Vasper Technology (pictured above) and get back to doing more of what you love with less pain and more energy.
Call
678-506-1236
or visit
laboratoryfitness.com
to book a FREE consult and Vasper session.
Mention PTCMOMS and receive a FREE DEXA body composition scan with your membership.
---
Thaw out from the cooler temps outside with a new, more efficient, and healthier workout. HOTWORX
is a virtually instructed exercise program
that
combines the benefits of infrared sauna therapy and isometric body postures in a sequ
ence to give you the perfect 30-minutes isometric session or 15-
minutes of HIIT
(High Intensity
Interval Training)
.  As the infrared heat penetrates your body causing
you to
sweat, the isometric postures further accelerate the removal of toxins from your internal organs and provide for increases in streng
th, cardio, and flexibility.  Th
e benefits of infrared sauna therapy are well documented.  These benefits include pain relief, stronger immune system
,
increase metabolism, decrease workout recovery time,
blood pressure reduction,
cellular health, skin rejuvenation
,
reduce inflammation,
improved circulation, cellulite reduction, and collagen repair
.  The benefits of isometrics are
also well known and they include increased blood flow, muscle and strength gains,
improve muscle stability,
and
bone strengthening.  The 15 minute HIIT workouts provide for quick cardio blast, resistance training, and fat burn.  We believe these combined feature
s and benefits also make HOTWORX
the most accelerated stress management program in the world today. 
Whether you're looking to polish off your regular workout routine or looking for new ways to live a healthier lifestyle, HOTWORX will be a major component of your fitness program. Our customers love the 15 and 30-minute workouts.  A variety of 10 different infrared sauna workouts are available 24 hours a day, 7 days a week. A HOTWORX certified Virtual Instructor will guide you through each 15-minute HIIT and 30-minute Isometric session, while motivating you to EARN THE BURN!
For a tour of our studio or to try your first infrared sauna workout, give us a call at 678-850-2876 or visit our website at HOTWORX.net/studio/PeachtreeCity
---
---
PTC Combat Fitness is a martial arts and fitness facility located at 665 Dividend Drive, Suite 425 in Peachtree City, GA serving individuals in Fayetteville, Sharpsburg, Newnan, Brooks, Senoia, and surrounding areas. Everyone has a reason "Why" they start training.  "Why" they seek something different in a fitness program.  What is your reason "Why"?
---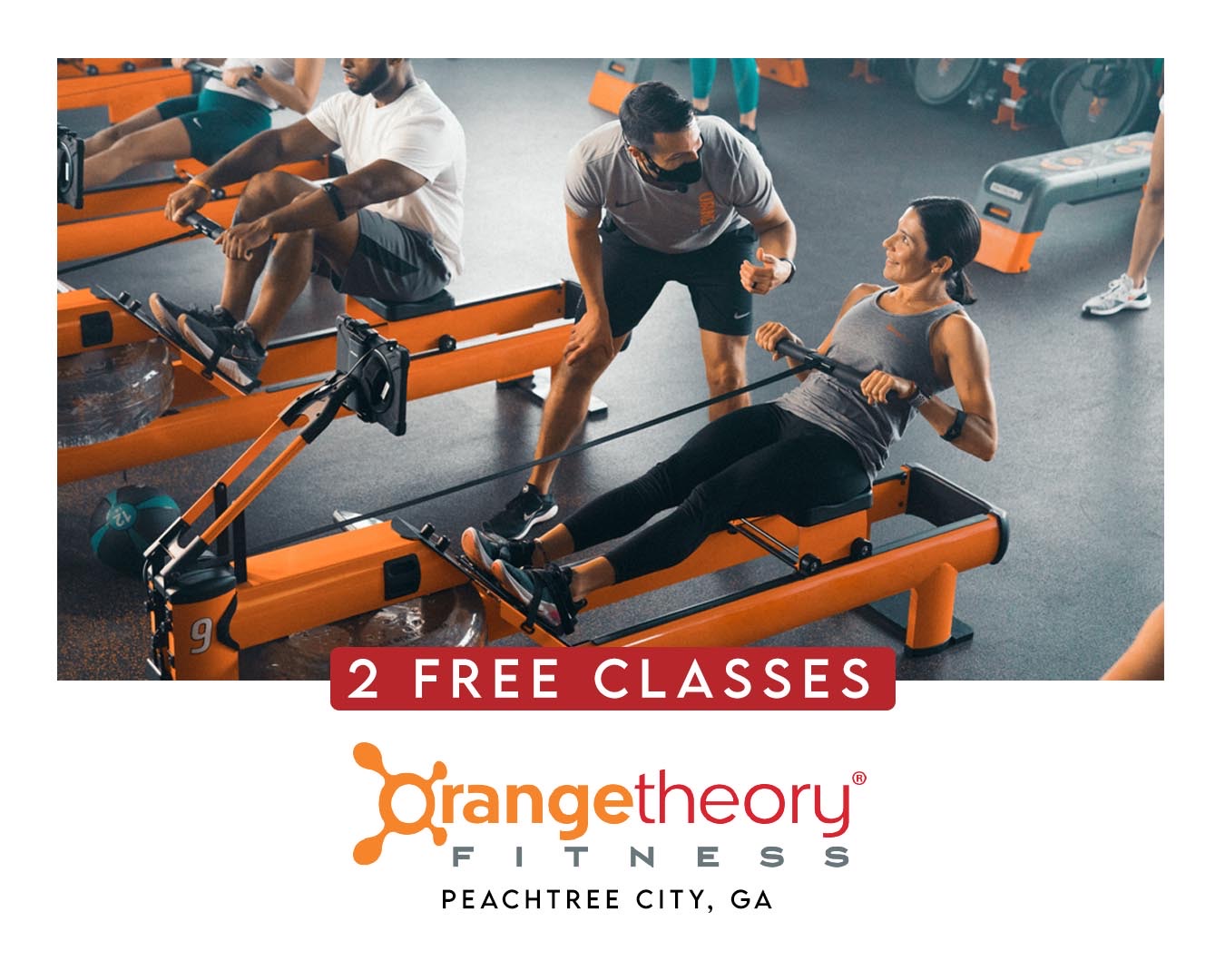 MORE THAN A GYM
Orangetheory, located at 130 Peachtree East Shopping Center, Suite 140 in Peachtree City, GA, is a science-backed, technology-tracked, coach-inspired group workout designed to produce results from the inside out. The hardest part of our workouts is showing up – we make it simple for you to push yourself, be your personal best and give you more. MORE results. MORE confidence. MORE Life. More than a gym. Because you shouldn't live to exercise. You should exercise to live. CALL 678-263-3086 TODAY, MENTION PTCMOMS AND GET 2 FREE CLASSES! Visit Orangetheory Fitness Peachtree City for more information.
---
Lynn Anne Rabbe – Spin Instructor. Barre Instructor. Marathoner. FASTer Way to Fat Loss Coach. The FASTer Way is the most effective online program that will empower you to transform your life through simple, effective, cutting-edge fitness and nutrition strategies. FASTer Way to Fat Loss provides weekly meal plans, daily workouts (join live or via replay), Community and Support while teaching Carb Cycling, Intermittent Fasting, Tracking Macros, and how to fuel your body correctly.
Lynn Anne has been teaching forms of group fitness for over 6 years. After moving to Fayetteville from nyc, she decided to take her passion for fitness to the next level, getting certified in group fitness, specializing in Pilates, Barre, indoor cycling and HIGH Fitness, bringing a little of her NYC flair to the south. When Lynn Anne is not teaching classes, she works individually with clients as a FASTerWay to Fat Loss coach helping women and men achieve their health and wellness goals. "So often, the mindset to lose weight is, eat less, workout more. I am working to change that mindset!  Too much time is wasted in the gym.  Working out LESS and eating MORE whole, nutrient dense food, is the key to sustainable weight loss and an all around healthy lifestyle.It is my goal, to educate both women and men the proper path to take to not only 

achieve

 their health and wellness goals, but surpass them and maintain them." 
Lynn Anne's next round of the FASTerWay to Fat Loss starts January 31st.  You can register via the link 
http://www.fasterwaycoach.com/#Lynnanneraabe
  or click
HERE
to join.
Anyone registering for this round will be entered in a raffle to win a free round!
---
Inspired by yoga, Pilates, and ballet, Pure Barre is a total body workout that transforms your mind and body. We offer an effective total body workout focused on low-impact, high intensity movements that lift and tone muscles to improve strength, agility, and flexibility for every body. Pure Barre is a perfect stand-alone workout that is suitable for people of all ages and fitness abilities. We offer modifications and challenges via multiple class formats to suit your fitness goals. Our classes can also help those who already cross train to increase endurance and prevent injury. Our workouts will help you to sculpt the long, lean, and strong muscles of your dreams! Looking to get fit? Looking to get toned? Looking for a workout that is safe during pregnancy and postpartum? We have classes just for you!
Our clients fall in love with the results they get from our musically driven workouts. We offer a great variety that is ever-changing and challenging! They also fall in love with our community of barreenthusiasts. We hold each other accountable and motivate each other. We love welcoming new members and showing you why we offer the best workout you can find in the Peachtree City area! We offer a New Client Special for $99 unlimited classes for your first month. You will feel the results after one class and your friends and family will see your results after 10! Come lift your seat and spirits at our new location in Peachtree City in the Fresh Market Shopping Center. We can't wait to welcome you to your new happy place! For more information, call 770-632-8855 or visit www.purebarre.com. Pure Barre has a new location, 100 N. Peachtree Pkwy. in Peachtree City, GA!
---
STRONG BODIES. OPEN HEARTS.
THIS IS WHERE YOU RISE. 4 WEEKS FOR $69.
Join Burn Boot Camp for their 4 week special Rise and start 2022 in the best way possible. Everything Burn offers from unlimited 45 minute camps, free childwatch, and expert one-on-one nutritional training for an incredible rate!  
Change your habits, change your lifestyle, 
change your life!
It starts here. 4 Weeks for $69. Burn Boot Camp, located at 2834 Hwy. 54 in Peachtree City, GA, is more than a gym. Beyond our unparalleled cardio and strength training Camps, you'll find 1:1 nutritional guidance, complimentary Childwatch, and a community that keeps you accountable. Can't get to the gym in person? You'll also get full access to our five-star virtual workouts.** Call 678-325-6795 or visit www.burnbootcamp.com.
---
105 Depot Ct. Peachtree City, GA Membership at Fitness Stadium PTC includes: Unlimted Classes Free Childwatch 1 on 1 Goal Setting 7 Day Free Trial (Don't forget to mention The Peachtree City Moms) For more information, call or text 770-629-9026 or visit www.gympeachtreecity.com.
---
Fleet Fleet, located in The Avenue in Peachtree City, known for our fit process. They have what's called a Fit ID. By standing on it barefoot or with socks 🙂 it takes a 360 3D scan of your feet. This gives us 16 points of measurement. We also have a pressure plate in store that you can walk back and forth across and it gives 3 scans of each foot in motion. Along with a full line of top brands of running shoes, Fleet Fleet also carried Lulu Lemon sportswear and other sports/running related gear.
---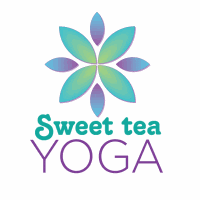 Sweet Tea Yoga is Peachtree City's Premier Yoga Studio located at 6000 Shakerag Hill, Suite 318 in Peachtree City, GA. We offer a wide range of classes, from Foundational Flow to Ashtanga, Power Flow, Yin and Yoga Nidra. We are the only studio south of Atlanta to offer Prenatal Yoga which is designed to help expecting mothers relax and adjust as their body changes through the various stages of pregnancy. Designed for Postnatal Mothers, Mommy and Me Yoga allows the body to safely ease back into exercise after giving birth. This soothing class also offers playtime, singing songs, and a chance for mom and baby to bond. Owner of Sweet Tea Yoga, Sarah Ruiz is a mother of 4 children and lives here in Peachtree City. Call 404-408-5053 or visit www.sweeteayoga.com.
---
As a mom, you shouldn't have to sacrifice your health in order to raise your family. At CrossFit PTC, we have a unique, fun & non-threatening method to get your fitness journey under way. We meet you where you are, with a personalized, beginner friendly approach to exercise and nutrition. Whether you are a beginner or more advanced athlete you will have fun working out together in an encouraging atmosphere. CrossFit PTC's quality coaches are continually training and seeking additional certifications so that you can achieve your goals in a safe and caring environment. We believe that you can feel great and look awesome no matter where you are now! 
Family matters, we also have a cutting edge Youth Empowerment CrossFit program (ages 5-17). 
Schedule your free consultation
today
.
 CrossFit PTC is located at 303 Kelly Dr., Suite 7, in Peachtree City, GA. Call 678-519-2302 or visit www.crossfitptc.com.
---
Hot Yoga PTC has a rejuvenating effect both physically Boosts metabolism and promotes weight loss. Relieves stress, anxiety, tension & depression. Increase your energy level. Builds strength, flexibility & endurance. Relieves many chronic conditions like arthritis, back pain & knee pain. Speeds up the healing process related to sports injury. Regulates cholesterol in the blood. Lubricates joints & strengthens bones. Supplies oxygen & nutrients to parts of the body that have been stagnant. Removes toxins from the blood. Flushes the lymphatic system. Expands lung capacity. Strengthens the heart, improving circulation. Improves balance & coordination. Balances glandular system. Improves posture & spinal alignment. Increases mental well being & clarity. Improves other sports like golf & tennis. Hot Yoga PTC is located 400 Westpark Ct. in Peachtree City, GA. For more information, visit www.hotyogaptc.com.
---

Kale to the Chef wants to make being healthy easy, fun, and delicious! Located right in the heart of Peachtree City, Kale to the Chef provides delicious healthy meals for individuals and families—utilizing local farms when possible—and delivering them right to your door. They provide "Catering to your Health" for any event, and they also have "The Gift of Health" which allows you to order a complete meal or a gift card to send to anyone for all of life's events. The Owner and founder, Lisa Hand, is a certified personal trainer, and health and fitness coach. As a wife and mother of five, she has always been passionate about health and fitness, and with her love of food and cooking, Kale to the Chef was born! She has a great interest in all things anti-aging and uses that in her training and coaching, and of course, in her cooking. Lisa's mission, through Kale to the Chef, is to truly help individuals and families looking to become the best version of themselves! As Lisa says "It's a lifelong journey, but it's very attainable with a little determination. It's fun, it's rewarding, and best of all, it's a legacy of a life well-lived." Kale to Chef is opening a new cafe at 101 Crossings East in Peachtree City, GA. Call 678-300-9407, email lisahand@kaletothechef, or visit www.kaletothechef.com.
---
Pilates Pilates Studio In Peachtree City, GA
Finding the perfect place to do Pilates is as simple as visiting Proper Pilates Studio located at 301 Kelly Drive, Suite 3 in Peachtree City, GA. Our Pilates studio is a refuge for Pilates enthusiasts looking to get a holistic workout in with others. Whether you are wanting to participate in private sessions, group mat classes, or ball-and-sculpt classes, we have great options for you. Contact us today to get started!
Studio Hours: Monday | By Appointment Only, Tuesday-Thursday | 9:00am – 7:30pm,  Friday | 9:00am – 2:00pm, Saturday | 10:00am – 2:00pm  (*Closed 2:00-4:30 pm during Studio hours Tuesdays-Thursday), Closed Sunday
*Private sessions during Studio hours available. By Appointment Only.
Signing up for one of our classes is simple. Either give us a call at (678) 561-3872 or visit www.properpilatesstudio.com more information. We look forward to hearing from you!
---