The Peachtree City Moms are excited to bring you our 2023 Ultimate Home and Garden Guide filled with some of the best Fayette/Coweta County businesses that can help you organize, renovate, design, decorate, and lots more! We hope you'll use this guide to help support our local businesses while refreshing and renovating your current or new home now and as you plan for the future. We are introducing you to some of our favorite, tried-and-true resources, from Realtors to Designers, Landscapers to Contractors, Painters, Patio Decor, Lighting and lots more! Check out the full list below, and start planning!
---

As a busy mom there's little doubt that selling your home can feel stressful. You have to know how to assess the market and properly execute all the steps in the home-selling process in a reasonable timeline so you're not left without a home. Add to that the fact that you likely have a million and one things going on—juggling home activities and a demanding job. You don't have time to handle all the ups and downs of real estate, or worse, risk leaving money on the table. I can help.
 You are looking for an experienced and knowledgeable agent with proven results to help walk you through the selling process and make sure you're capturing all the equity you deserve. I work tirelessly for my clients because I know how stressful it can be to manage a home sale while you're trying to purchase your dream home and balance home life. My service-oriented nature, strong negotiation skills, and resourcefulness are precisely why my clients choose to work with me.
Let's take selling your home off your to-do list and put it on mine. Visit www.jentalbertrealtor.com.
---
With our general contractor/designer combo, Hammertime will be your one-stop-shop for your next remodel.
Consultations with our contractor and designer will help to nail down your custom design and project scope.
Full-color 3D rendering drawings, complete with floor plans, cabinetry layouts, and fixtures & finishes, will give you a visual of your project before ever starting construction.
You will have access to quality vendors, including a line of KraftMade Cabinetry with specialty finish options.
Our contractor will take care of applying for permits, passing inspections, and managing all subcontractors.
Our team will be responsible for ordering and managing all your approved fixtures and finishes.
Your schedule, payments, and project details will be easily accessed through our online BuilderTrend Client Portal.
(678) 856-4680
---
The phrase "Small Town Charm Meets Big City Design" on The Lighting Studio's sign tells Susan Erwin's story in a nutshell.
After spending over twenty years working in Atlanta with engineers, architects, and interior designers on custom lighting design for major projects around the world, Susan and her husband, Mike, have moved to the charming town of Senoia and opened a lighting design studio that combines small town charm with big city design.
Susan has won several international lighting awards, but she considers every customer's project, no matter how big or small, to be a unique opportunity to use lighting as a key design element to make their home a special and inviting place. For more information, visit www.the-lighting-studio.com.
---

Palmer Kay Design offers a full suite of luxury interior design services based upon the size and scope of your unique project, and the investment you want to make in your home. Whether you are building, renovating, transforming a room, or simply redecorating, we work with you every step of the way.  Schedule a complimentary consultation to see how we can make great design happen for you!
Design Services – Room Transformations – Luxury Home Building – Furnishings – Décor – Shades/Shutters/Motion Products – Wallpaper – Area Rugs – You name it – we've got you covered! For more information, visit www.palmerkay.decoratingden.com
---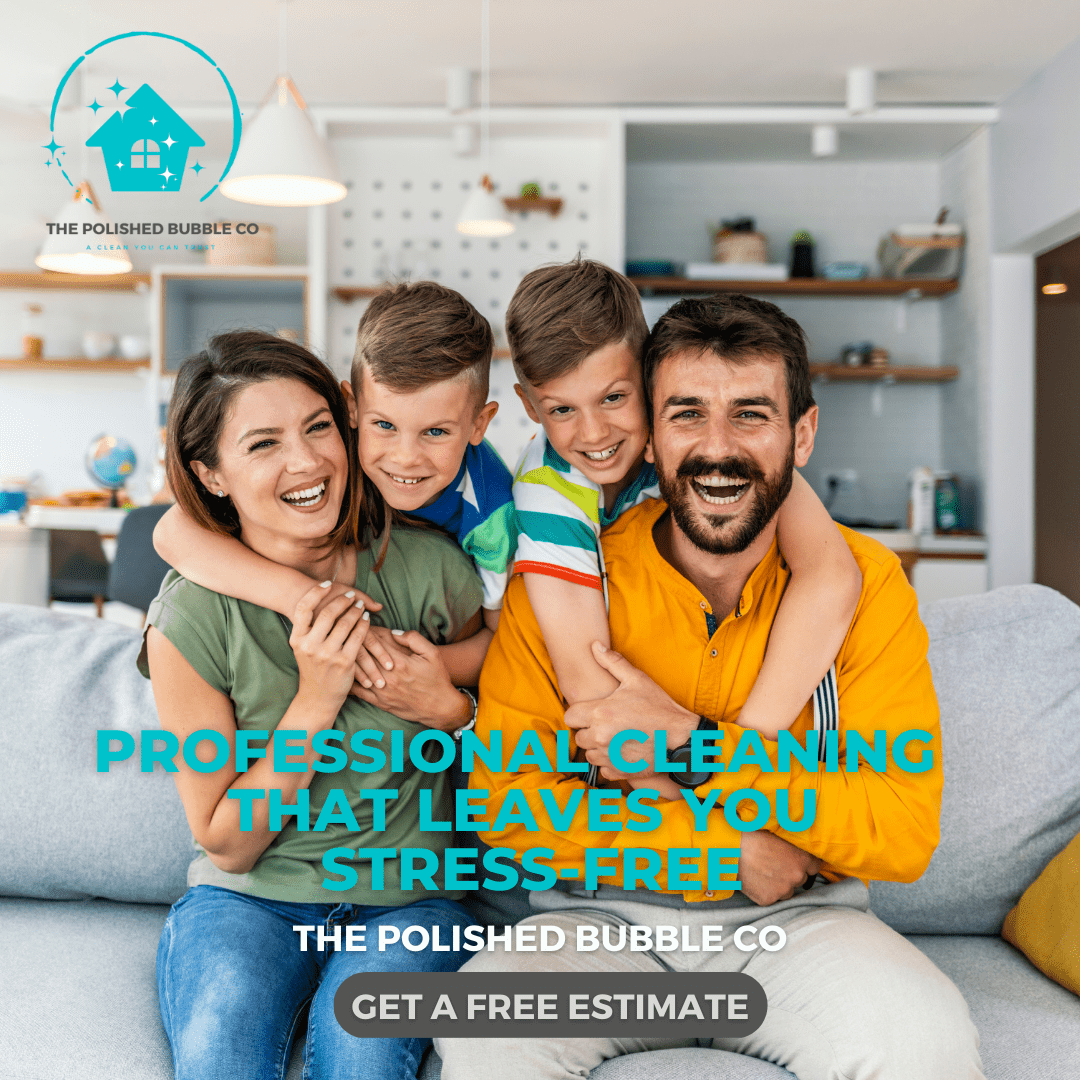 I'm Fatima from The
Polished
Bubble
Co. Sending some informations about our company:

Residential Cleaning TPB.pdf
The Polished Bubble Co provides comprehensive residential and commercial cleaning services in Fayette and Coweta Counties since 2018.
Family owned, Licensed & Insured company, we offer experienced and affordable cleaning with high customer satisfaction.
There are many reasons to have a cleaning company do all the hard work around the house or in an office space.
We all know time is your most precious commodity and we are here to assist you in every way. We offer a variety of cleaning intervals that best suits your schedule!
Let us take care of your house! We'll do all the dirty work, all the cleaning and disinfecting.
We would also like to offer a special discount for the mothers in the group of $50.00 OFF on the first cleaning using the code: PTCMOMS50 – I have attached a design for this part.
---
Krista is a Registered Nurse with over 15 years of healthcare experience. She has an immense passion for helping people and love all things decor and design related. Desmond is a veteran of the United States Marine Corps. He has over 20+ years of management (and sales) experience. Together they we deliver each custom project with precision and pride. We offer a discount to all first responders, military and teachers. Contact us today and book your consultation!
Here at Reeves Designs, we are a husband and wife team, who pride ourselves on delivering exceptional customer service. Some of the services we offer include custom feature/accent walls, molding & trim , interior decor and e-design services. We help create spaces that are both easy on the eyes and the  budget. We believe that whether you're moving into a new home or you just want to make your current home new, you deserve to have an amazing space. Visit www.reeves-designs-consulting.business.site.
---

Atlanta Home and Patio founded in 1991 is the southsides only dedicated casual outdoor furniture store located at 100 Kathi Ave, Fayetteville. Family owned and operated by Patio Daddio (Gray Dobbins) and his wife Patio Pam (Pam Dobbins) honest , knowledgeable with a long standing and well deserved reputation for delivering the highest quality products with outstanding customer service. We are a buy quality once store, we'll sell you the furniture and see you many years later for replacement cushions or slings. We would rather sell quality and comfort. Atlanta Home and Patio offers a large selection of premium luxury outdoor Furniture some of which are exclusive to our store. Large selection of Outdoor Wicker, Cast Aluminum, Aluminum, Teak, Wrought Iron, Polywood, Resin, MGP Marine grade polymer. We also sell weatherproof outdoor kitchens and custom outdoor kitchens to order, Built-in Grill components for your outdoor kitchen, Natural Gas and Propane gas grills, Big Green Egg, Gas Logs, replacement cushions and slings, Umbrellas and accessories. Our 12,000 SF showroom features an extensive assortment of products- Outdoor furniture deep seating groups, daybeds, outdoor recliners, Dining Sets, Counter/Balcony, Bar Height sets, outdoor sectionals, chat sets, firepit groups, Adirondacks, Rockers, Swings, Ledge Loungers for pool tanning ledges, Umbrellas and Cantilever Umbrellas.
Not all patio furniture is created equal. We help to educate the consumer to understand the differences building relationships that develop into return customers for several years and many have become close friends. Investing in quality furniture for outdoor living has proven to offer better value to the consumer than inexpensive inferior outdoor furniture that fades or doesn't last needing to be replaced every couple of years. You get what you pay for, our quality is the difference having it last for years verses having to replace it several times. Our patio furniture warranties show the quality as many manufactures we carry have 5, 10, 15, and 20 year warranties.
Whether a small residential outdoor space, furniture needed around the pool or multiple backyard areas, outdoor complex or HOA Atlanta Home and Patio can service your needs to help you furnish your space. We also work directly with the design trade.
Stop by to see us!
Atlanta Home and Patio
770-719-1802
Open Mon- Fri 10am-5pm  , Sat 10am-3pm , Sundays closed
---
ART of Landscaping is a one-stop- shop Garden Center. From potting soil, sod and pine straw to houseplants, flowers and much more, we've got you covered.  We are currently featuring a plethora of succulents, houseplants, and a variety of Fox Farm products. However, our excellent team members can assist you with any of your gardening needs! Our PTCMoms can come see us and receive 20% off a single purchase at retail price – green goods only!
A strong landscape design starts with an experienced landscaper and crew. We've got both! To ensure customer satisfaction, a team member will be made available to meet with you and establish an action plan for developing your dream outdoor space. We offer various installation services: retaining walls, pathways, patios, water features, installation of sod and much more. Our full-service garden center offers a plethora of top quality supplies to create the perfect outdoor space and ensure the best opportunity for longevity for your home or business! Visit www.artoflandscaping.net.
---
If you've been thinking about transforming your home's interior into something truly special, then Budget Blinds of McDonough and Peachtree City is here to help. Our expert design team, paired with an array of stunning blinds, shades, shutters and drapery, creates the ideal home interior that complements any room, or an entire home. Motorized window treatments bring convenience to your everyday life and offer a variety of benefits such as privacy, security, energy efficiency, and child safety. Our Smart Home Collection allows you to control your window treatments with a simple voice command or from a smartphone or tablet.
Throughout the Atlanta Southern Crescent area we've been upgrading the look and value of area homes just like yours for years. From those unique shaped windows to energy efficient treatments, and more, Budget Blinds of McDonough and Peachtree City does it all for you, with style and service for any budget! See what you've been missing in trend-forward window fashions that deliver both value and stunning looks year after year. Backed by 30 years of design, our complimentary consultative process is designed around caring about you and your home.
---
A Abby Group is a fully licensed insured, complete landscape management and installation company. We have been serving metro Atlanta since 1998 and we would appreciate the opportunity to earn your trust. Our services include turf care, lawn maintenance, design and installation of plant material, sod and irrigation systems. We also offer design and installation of paver patios, retaining walls, walkways, outdoor fire pits and outdoor kitchens. We would love to give you a free consultation to discuss improving your outdoor space!
770-632-7288 (office)
770-364-6647 (fax)

PICK IT PLACE DESIGNS
Specializing in ART, COMMISSIONED ART, Home Accents, and CUSTOM Porch Bed Swings and FARMHOUSE Tables!! Follow on IG @pickitplacedesigns.
---
Coweta / Fayette Termite & Pest Control in Senoia, Georgia, is owned & operated by David Holcombe a life long resident of Coweta County. David graduated from Newnan High school in 1988. He serviced in US Navy & then the US Coast Guard. In between the Navy & Coast Guard. David married Rebecca Turner also a life long Coweta resident. David & Rebecca have been married 28years.They have 2 children Anna & Avery.
Anna is 2017 Graduate of UGA & Avery currently attends KSU.
After leaving the service he worked at Orkin Pest control until Feb 2000, he the founded Coweta Fayette Termite & Pest Control offering good service at a fair price. When you call you most like to speak directly with David at 770-328-5625 or visit www.cowetafayettepest.com.
---