Who's ready to have a party? We are!…So The Peachtree City Moms have curated the Ultimate Party Guide to help you plan your next soirée in 2022. Whether you are looking for venues, catering, sweet treats, entertainment, and party rentals, our Party Guide can help you find the local resources you need to create the perfect party for toddlers, teens, adults, and everyone in between. Scroll down to find options for Weddings, Birthday Parties, Picnics, Team Building, Spa Parties, Charcuterie Classes, and much more! Happy Party Planning!
---
Hospitality is all about the art of entertaining and receiving guests…and that's what we do best! At Murphy Lane, we strive to show our Southern hospitality to all of our guests, starting with our bride and groom. We welcome their families and friends to their BIG DAY with friendly smiles and happy hearts and treat our guests like they are family. As you enter through the black iron gates and travel down the long winding driveway into our stunning property, you will feel yourself relax and become one with the surrounding 88 acres of our countryside estate, setting the tone for the celebration to come.
Whether you are planning a romantic elopement, an intimate micro-wedding of 50 or less guests, or a larger wedding or gala, The Venue at Murphy Lane offers the ideal setting to welcome your guests with Southern hospitality. No matter what the season, you will find inspiring photo opportunities around every corner that you will treasure for a lifetime. Making memories together with your friends and family is priceless! Our gorgeous farmhouse style barn features majestic 16 ft. barn doors that open to 12 ft. wooden and glass doors, white-washed shiplap walls, custom ceramic tile flooring, a grand crystal chandelier, beautiful ivory draperies, comfortable bathrooms and a spacious catering kitchen. Our fabulous 3,000 square ft. pave stone partially covered patio with wrought iron chandeliers, bistro lights, beautiful patio lounge furniture and fire pit tables offers the perfect outdoor living space to relax and visit with other guests. A true marriage of Southern charm and sophistication! Visit www.thevenueatmurphylane.com
---
Do you love to entertain and host parties? Or maybe you have a special milestone or celebration you need to plan and not sure you have time to pull it all together?  DChristine Events can help with your social events, milestone celebrations, dinner parties, and even weddings.
My name is DeAna Turchiano, Owner and Lead Planner of DChristine Events.  After spending 20 plus years in the corporate world and having the experience of planning many in-house events for 1200 guests, planning large executive meetings and retreats, individual social celebrations, and being a mom myself, I found my passion in creating and planning events even though that wasn't my primary job.  From that experience, I learned a lot about the importance of logistics and how even the smallest details are what makes an event memorable and fun for guests. Whether it is coming up with party favors to fit a theme (i.e. making "Pikachu" shaped goody bags when they didn't exist – moms, you know what I'm talking about!) or creating a non-traditional theme for a large employee event (I had to make up a couple of these along the way), DChristine Events can bring your ideas to life to host an exceptional event for you and your guests to enjoy, without you having to do all the work! Planning a wedding?  We can help plan from the start or provide "Day of Coordination" (which actually starts before the wedding day) to ensure everything runs smoothly.  Need to host a dinner party at home and want to make it special and unique?  We also do wine dinners! Let us create a luxurious wine dinner experience in your own home that will provide your guests a five-star restaurant dining experience to remember.
I say there's "always something to celebrate", so contact us the next time you're ready to CELEBRATE! Mention the PTC Mom's Guide and you'll receive a special "Thank You" gift when you book an event with us!  Visit our website at DChristineEvents.com or send an email to: [email protected].
---
Are you looking to throw the best party ever? If you are an ultimate party lover and looking for something that will keep the kids entertained for hours, look no further. We have unique party inflatables and games that have all the kids talking.
We provide delivery and pick up of our entertainment inventory such as our trendy white bounce houses, balloon garlands, rainbow unicorn bounce house/slide, Spider-Man inflatable/slide, and awesome nerf battle fields. We are a local family owned company and would love to deliver a party to
You. Visit www.backyardpartyrentalsga.com.

Southern Belle Princess Parties has a proud history of being the highest quality character company in the Greater Atlanta and Macon areas. We have over 100 princesses, superheroes, mermaids, and mascots. With over 5 years in the Atlanta area and character performer training from large corporations including Walt Disney World, Universal Studios, and Six Flags we truly believe we are the best that character entertainment has to offer. We have locations in Griffin and Decatur and we serve the greater Atlanta and Macon regions (we drive up to 2 hours in any direction from Decatur) and we are happy to bring our characters to every child.
The authenticity of every character is important to us and we are committed to embodying each character to a level of perfection – to sing their songs and answer every question your child may ask to complete accuracy. We are proud to dedicate just as much time and attention to our least popular characters are we are to our most popular characters. Our performers are just as enthralled by interacting with their favorite characters as your family and your child is. There isn't a fairy tale or children's show that we haven't heard of. At Southern Belle Princess Parties believe every child should have the party of their dreams. Our amazing princess parties and character rentals create magical memories that last a lifetime. Visit our website or contact us today for more information on booking a character for your next event. Mention this ad for $10 off your booking total. 
---
Lela's Place Venue and Event Planning is located at 110 Genevieve Court, Peachtree City, GA 30269 on 1.5 acres of beautiful gardens with 100 year old oak trees. We specialize in serving our community and creating beautiful events without breaking your budget. Let us help with your anniversary party, baby shower, birthday party,  bridal shower, business meeting, celebration of life, graduation party, reception, rehearsal dinner, wedding and more.   Lela's Place Venue and Event Planning is the most affordable indoor / outdoor venue in Peachtree City Georgia. Our clients rave about how beautiful, magical and stress free their event was. We love what we do, and it shows in our event space, customer service and repeat business. This is the front porch at Lela's Place, welcome to your home away from home! Call today at (678) 972-3087 to schedule a tour! Visit our website at www.lelasplace.com and follow us on [email protected]
---
Bring our Hat Designer to your private events!
Add a fun element to your parties with our Pop Up Hat Bar. Special for Bridal showers, birthday parties and/or customer appreciation events. We provide different styles of hats (Fedoras, Indiana, Panama, etc.), different sizes and different colors for you to choose. Plus all kinds of decorative elements as feathers, chains, charms, a variety of trims and fabrics.
Kali Handcrafted Fashion brings to you items that are made with love. All of our items are handcrafted, hand embroidered, and/or hand painted by me and a group of Artisans from Mexico. See our gallery for inspiration. We would love for you to be part of our tribe! Please follow us on our social media, we are on Facebook, Instagram and TikTok as @kali.handcrafted.fashion.
Your guests are going to love it!
Thank you for being part of this dream! Happy shopping! Visit https://www.kalihandcraftedfashionstore.com.
Perla Stortzum
CEO & Designer
---
Starlite Family Fun Centers know how to Party! From Birthdays to Team Celebrations, we have options for your next party! Attractions offered are Skating, Arcade, Laser Tag, and an Indoor Playground. Get refreshed at the café and find top-of-the-line gear at our Pro Shop! Starlite offers a genuine Maple hardwood floor for easy roller skating fun. We have a SUPER fun playground for children 10 and under (must be 49″ or under). Kids love playing in the two story playground with slides, and ladders, its big fun! The playground is only $5 for unlimited play with paid admission during each session. Please remember children need socks for the playground. We also offer playground birthday parties for children who don't want to have a skating party. Contact us with any questions you may have, or to book your birthday party.
We have over 50 awesome ARCADE games and cool PRIZES! Play games and win tickets to redeem for prizes in our stuff shop. We have video games and redemption games for children of all ages. Even adults will want to play! We offer discount token packages for birthday parties from your party hostess, so you can play all day for less! To book your party, visit www.starliteofsharpsburg.com.
---
LET'S CELEBRATE!
Pretty Princess Spa Boutique is the best of its kind here in Fayetteville, GA. We create best spa party for your princess and her pals. Parents only need to pick a spa party theme and package, and sit back and enjoy a worry free event without having to lift a finger or breaking a sweat. All guest will enjoy a mini-facial, mini-manicure, and mini-pedicure plus more (depending on your package). We provide the theme, linen, spa robes, and decor. We also specialize in individualized invitations so check out our A la carte menu. To book your next party, visit www.prettyprincesskidz.com.
---
Children often forget the toys they get for their special way so this year celebrate your child in a way that empowers them and promotes creativity by giving them a Nailed It Party! They can choose between different packages and builds so that every guest leaves with a custom wooden project built completely by them and lasting memories to go along with it!
Nailed It® DIY Studio specializes in giving your child a unique, memorable party! Children will have access to our tools and supplies in a safe environment as they follow our simple step-by-step instructions to make a creation all their own!
When you host a party with Nailed It DIY Fayetteville, you and your group will have exclusive private access to the entire studio. Studio parties are great for Team Building, Client Appreciation, Girls Night Out, and lots more. Visit w
ww.fayetteville.naileditdiy.com
.
---
The SWANKY SPA BUS Is the ultimate spa studio & spa on wheels! We come to your desired location, roll out the purple carpet and let the party begin.  The Spa Bus is swanked out with glitter walls, a birthday throne, pedicure seats, mirrors & the ultimate karaoke machine with a huge flat screen TV!! It is also equipped for the spa lab, a fun STEM/STEAM program. Let your next party be the party everyone is talking about! Have the best party ever with the Swanky Spa Bus! Visit www.swankybus.com.
---
Sweet Dream Campers specializes in creatively themed indoor tent rentals. Our custom A-frame tents are fun for all ages and any kind of party. We have several themes to choose from and have recently added our "Day Camper" option. So if you are looking for an exciting sleepover or just want to rent for the day time, or want to start a book club, we have all the options. Simply choose your theme & package that fits your style and budget. We just ask for a clean & clear space, then we will do the rest!
We believe our tents rentals will be such a hit with your guests that they will be talking about your party all year! We book fast so plan ahead and request to book today! Visit
www.sweetdreamcampers.com
---
Splatterdash is an open studio warehouse where families and friends can explore the arts for a small hourly rate. It is a place where there are no rules and kids can make their own art choices, think for themselves, and learn how to be independent. We celebrate making mistakes, getting messy, finding other options, exploring, creating, and discovering the inner artist. To stay true to this concept, we do not offer art classes but rather encourage our customers to think outside the canvas and take courage in trying something new. Because by participating in art, kids can see the beauty in themselves, others, and the world around them. For more details,
visit www.splatterdash.com
---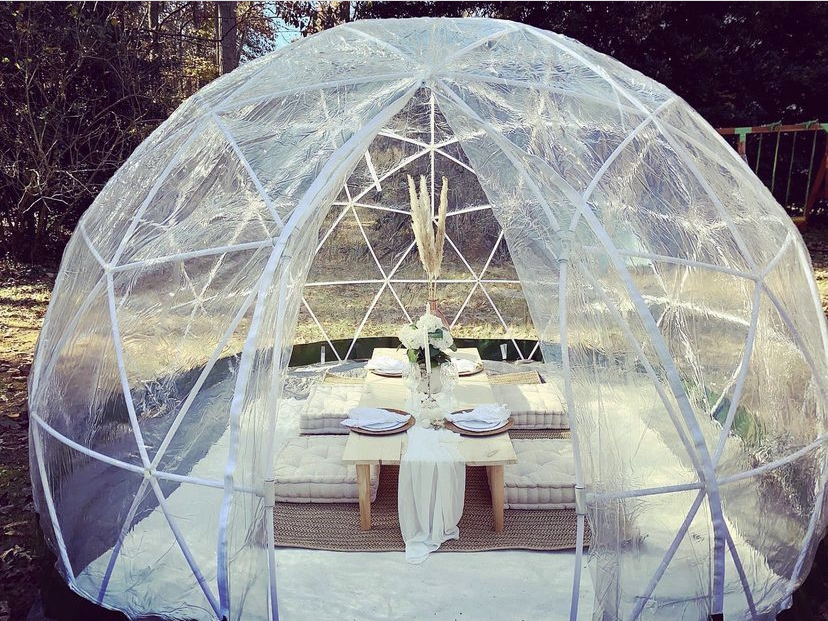 Who's ready for a picnic?
Peachtree City Picnic Co.'s Igloo is a magical set up and perfect for hosting a picnic, romantic dinner, birthday parties, and even slumber parties. It's heated in the winter and can be vented in the summer. Any way you go, The Peachtree City Picnic Co.'s Igloo will definitely create a memorial event!
---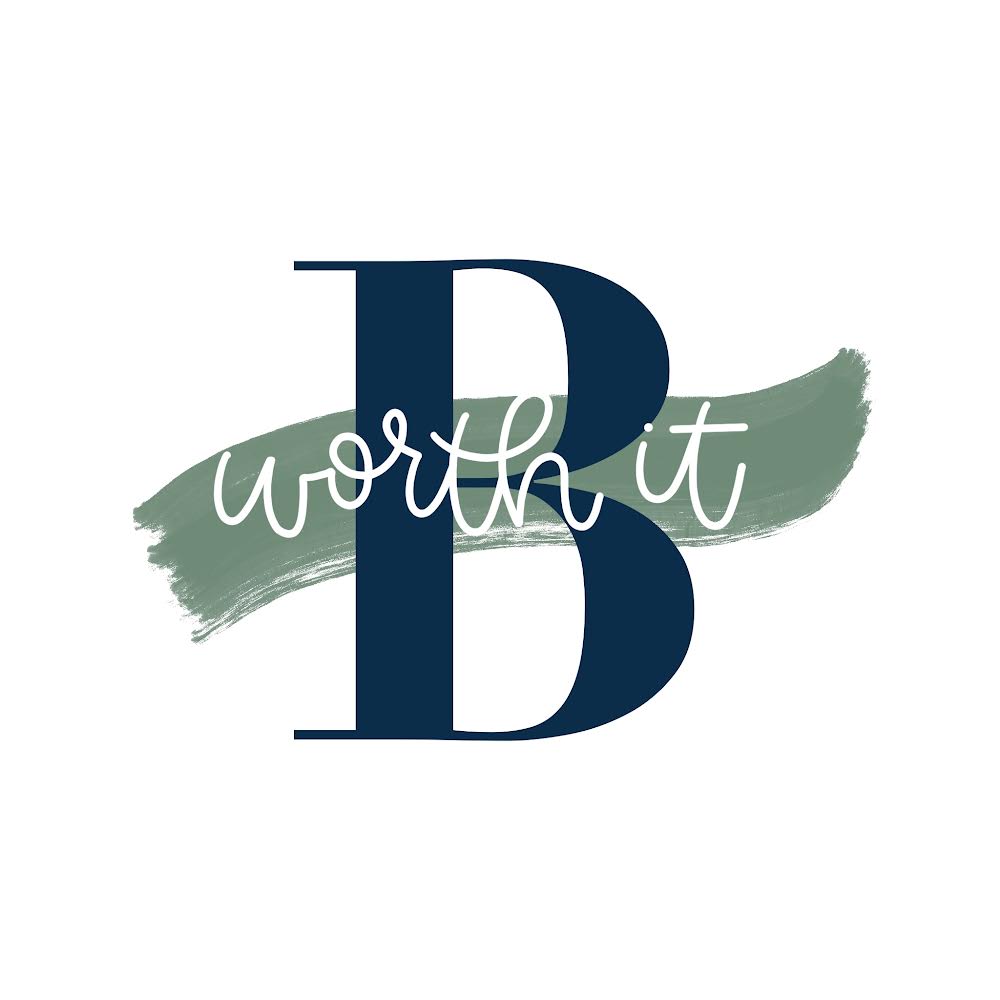 Hi there! I'm Andrea!
Wife + mom to 4 kiddos, ask me about our adoption story because it's 100% God. ❤️
I'm passionate about loving God and loving people. Fortunately, I get to do that by helping others build confidence, whether that's by improving their skin and/or empowering them to run their own global skincare business. 🥰
In my "spare time", I play in the kitchen, creating custom charcuterie boards and teaching charcuterie classes, loving on people with food.  I didn't intend for this  "hobby" to turn into a business, but it has quickly become another passion! As crazy as my life is, I absolutely love it! I'm blessed to get to live and work both of my jobs in our amazing community. To book a Charcuterie Class with Andrea, call 678-451-9822 or DM her on Instagram, @andreabrock.
---
Just 45 minutes south of Atlanta, we're located on Bullsboro Drive in the Farmer's Furniture Plaza near the warm downtown of Newnan, Georgia.
We provide an all-inclusive outdoor lane experience with a firepit, tables, cornhole, jenga, and a TV. You won't miss your favorite SEC Football game, afterall!
Our outdoor axe throwing lanes are designed to protect other throwers who may be retrieving their axe and spectators.  We use 1.25 lb hatchets that are sourced locally at our nearby Lowe's or Home Depot.  
Spectators will enjoy our outdoor space provided with plenty of room to observe while providing encouragement to the participants!
---
Let us add some sparkle to your special day! You think it, we can dream it!
Visit https://signdreamers.com/sign-dreamers-fayetteville-ga.
---
Jump-A-Roos is an inflatable rental company with bounce houses and wet/dry slides.  We are located in Peachtree City, GA
​
Our #1 goal & purpose is to make your party, no matter the occasion, even more fun by providing an inflatable experience.
​
With our attention to detail, cleanliness of our inflatables, and our dependable service, we are confident that we will meet or exceed your expectation. Visit www.jumparoosinflatable.com.