Congratulations, you're having a baby! Expecting and welcoming a new baby is certainly an exciting time for the whole family. It can also be an overwhelming time. To help, we have curated a list of services and providers beneficial for New Moms including everything you will need for prenatal and postpartum support and lots more. Whether you are becoming a Mom for the first time or this isn't your first rodeo, having a baby is one of the most amazing experiences we go through as women. Our 2022 New Mom Guide is full of local resources to help guide you through leading up to and after having a baby.
---
ZLM photography has been voted one of the best newborn photographers in the greater Atlanta area.  New parents should hire a photographer who knows how to handle and pose your baby with care as well as know how to work a camera, light, and edit with proficiency.  Baby safety is our number one priority.  Your selection in hiring ZLM photography comes with the knowledge that she has over ten years of newborn specific photography experience and has trained with the top newborn photographers in the country.  It is important that you love the style of the photographer you are choosing.  Our style in simple, neutral, and organic.  All fingers and toes are posed with great care and attention.  All props are chosen to focus on baby only. 

Many small details take part in creating your custom images – learning the technical aspects of the craft, a significant investment in equipment and props, and a great deal of time perfecting the art of newborn images. I have a slight obsession with props, so you will have several beanies, blankets, and bowls to choose from. There is no need to bring anything, except a pacifier, diapers, and bottle if needed. This is a very special time for new parents. Let me capture your precious little one's perfect features and sweet "chub" with my signature newborn style that clients love.
website www.zlmphotography.com
---
Hey mama, guess what? Being a parent doesn't mean you have to sacrifice sleep. If looking for the answers to your child's sleep problem on the internet and in books left you confused and tired,you are not alone – this is hard! As Certified Pediatric Sleep Consultants, we CAN help you get the rest you deserve! We've helped thousands of families implement gentle methods to get their children sleeping 10-12 hours overnight and taking predictable naps.
No matter your child's age, we will guide you through a personalized, step-by-step sleep plan that meets YOUR family's goals in just a few weeks. No more guesswork. No more bedtime struggles. Just imagine how your life will change if you and your family are rested. The first step is to schedule yourFREE 15-minute evaluation call, by emailing Sarah at [email protected] or Lauren at [email protected] or check us out at www.sleepwiseconsulting.com
---
The Eden Baby is an eco-friendly baby and children's store which features books, natural and organic clothes, gifts and toys for newborns up to school age. It was started in 2020 by two generations of mothers with the goal to encourage a return to a natural playing environment. We want to provide parents with products that encourage concentration and skill mastery rather than just keeping them distracted with bells and dings. We specifically choose products that are durable, eco-friendly, non-toxic and nature focused as much as possible. With the host of benefits nature exposure provides everyone from infants to adults we look to incorporate natural elements in everything from teethers to toys, books and clothes.  By introducing nature–inspired, open-ended non-toxic toys from the beginning, we hope to promote peace and healthy development, as well as inspire exploration and creativity. We strive to partner with artists who not only aim to produce toys and products without harmful substances, but also want to have a positive impact on our planet.
Visit https://theedenbaby.com/
---
Ask A Doula Now is here to help facilitate essential needs and home transition support for moms and newborns.
OUR PHILOSOPHY – Our Team at Ask A Doula Newborn Services  knows that welcoming a new care specialist  into the home is a big decision for parents. That's why, we've committed to providing families with the absolute best in newborn support, overnight care, sleep coaching and  placement service. Ask A Doula Newborn services we have a genuine desire to be known professionalisum, our integrity and our dedication to the families we serve. This commitment to excellence has made us qucikly know in our community. Our goal is to meet the practical and psycho-social of our families. We provide education, support and comfort which enables us to effectively advocate for mother, child and family, and facilitate essential needs and home-transition support for newborn and mother care.
Ask a Doula will be a world-class provider of customized doula services, family expansion counseling, holistic mother and family health & wellness education. Click here for more information! or visit  www.tenishabibbs.com/ask-a-doula.
---
"Opening Baby Dimensions in 2007 was a scary moment. Now, lots of expecting ladies & proud Mama's know us well. Several ladies have been seen on multiple pregnancies and we end up seeing their sister-in-law, cousins, and sisters. We have the privilege to see them over & over again. This place feels like family, it really does.
We love what we do for expecting Moms and we love our clientele. All of you are so excited to see your baby, you're anxious, you don't want to wait on your next ultrasound, and getting the 1st one ASAP means, literally everything. I know, I am a mom too!
We have all sorts of packages for all sizes of babies that come with more information measurements and videos. Feel free to bring others for lots of Fun &
Excitement for everyone. Call for you information 1st, very important as "Information is Knowledge"
and you want to get the best looking image as possible of your Baby.
Congratulations on your Baby and we look forward to hearing from you in the future.
I know first hand how excited you are!
I am a Registered OB Sonographer for over 32 years, we opened 
Baby Dimensions over 15 years ago to bring expecting ladies the ability to see their beautiful unborn child before they get here.
We do 2D 3D 4D & HDLive imaging at any time throughout your pregnancy. The knowledge you walk away with about your baby is a mind blowing experience in itself, the imaging is amazing when ladies prep affectively and come in at the right time.  We sell gift certificates, Heartbeat Animal's, as well as host Baby Showers."
Jil
Daniel & 
Stacey Livingston RDMS
770-502-0225
Located at Stonewall Square…
---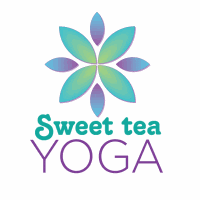 Sweet Tea Yoga is Peachtree City's Premier Yoga Studio located at 6000 Shakerag Hill, Suite 318 in Peachtree City, GA. We offer a wide range of classes, from Foundational Flow to Ashtanga, Power Flow, Yin and Yoga Nidra. We are the only studio south of Atlanta to offer Prenatal Yoga which is designed to help expecting mothers relax and adjust as their body changes through the various stages of pregnancy. Designed for Postnatal Mothers, Mommy and Me Yoga allows the body to safely ease back into exercise after giving birth. This soothing class also offers playtime, singing songs, and a chance for mom and baby to bond. Owner of Sweet Tea Yoga, Sarah Ruiz is a mother of 4 children and lives here in Peachtree City. Call 404-408-5053 or visit www.sweeteayoga.com.
---
Our newest Sentinel Health and Wellness team member is Baldur, a 134-pound Great Pyrenees named after the Norse god of innocence, beauty, and goodness. He has been cross trained to perform therapy tasks for patients who visit our office. One of those tasks is to offer deep pressure therapy. This type of therapy can stimulate the parasympathetic nervous system response, helping to calm the body and pull it out of fight-or-flight dominance, and is a perfect complement to a chiropractic adjustment.
When not actively performing therapy, his favorite jobs in the office include putting waste into the trash cans, being super cute, giving hugs, and cuddling with the younger set while mom or dad are getting a chiropractic adjustment.
---
Kale to the Chef wants to make being healthy easy, fun, and delicious! Located right in the heart of Peachtree City, Kale to the Chef provides delicious healthy meals for individuals and families—utilizing local farms when possible—and delivering them right to your door. They provide "Catering to your Health" for any event, and they also have "The Gift of Health" which allows you to order a complete meal or a gift card to send to anyone for all of life's events. The Owner and founder, Lisa Hand, is a certified personal trainer, and health and fitness coach. As a wife and mother of five, she has always been passionate about health and fitness, and with her love of food and cooking, Kale to the Chef was born! She has a great interest in all things anti-aging and uses that in her training and coaching, and of course, in her cooking. Lisa's mission, through Kale to the Chef, is to truly help individuals and families looking to become the best version of themselves! As Lisa says "It's a lifelong journey, but it's very attainable with a little determination. It's fun, it's rewarding, and best of all, it's a legacy of a life well-lived." Kale to Chef is opening a new cafe at 101 Crossings East in Peachtree City, GA. Call 678-300-9407, email [email protected], or visit www.kaletothechef.com.
---
Hey mama, I see you over there working hard to care for your precious family, shepherding their hearts, staying on top of laundry, all while making sure they eat enough veggies. You truly are doing a phenomenal job. But you're overwhelmed by all of the STUFF. 
Clothing 

Toys 

Paperwork 

The infamous junk drawer (you know…the one we all have)
You don't feel like you can fully relax in your home because there is always something to pick up and tidy. You're not sure where that thing goes, but you know it doesn't go THERE. You're stressed out; feeling overstimulated by the number of items, unsure of where to start, and lacking time. Enter, Rachael. I'm a professional home organizer with a passion for restoring harmony to your home through organized simplicity. I believe the home is an intimate space that deserves unique attention and care. It brings me joy to create custom strategies of organization that restores peace to your home, while unveiling its unique beauty. By creating sustainable systems, we can quiet the clutter, invite connection, and create a peaceful environment where your family thrives. Visit www.yourtidynest.com
---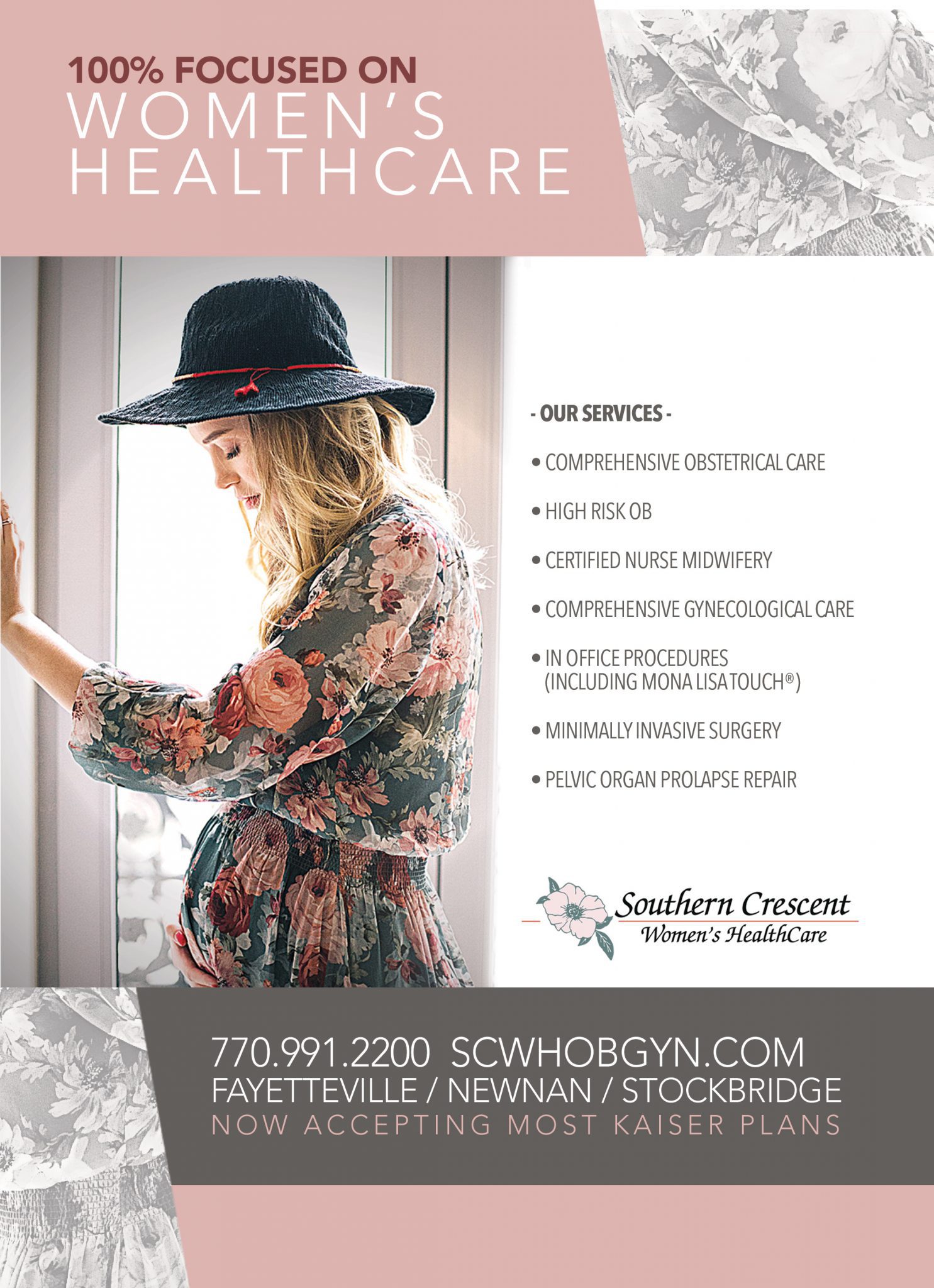 Southern Crescent Women's Healthcare's certified nurse midwifery team provides professional, individualized care in an intimate, family-centered, and compassionate environment. The midwives at Southern Crescent Women's Healthcare work closely with our physicians to provide safe & comprehensive pregnancy, birth, and postpartum care for you and your baby. They spend time getting to know you, your family, and your wishes for labor and birth. They educate you about pregnancy and childbirth so you are empowered throughout your journey. SCWH's Certified Nurse Midwives specialize in natural childbirth, however, you will have pain relief options such as IV medications or an epidural during labor and delivery. While pregnancy is usually a healthy time for many women, challenges and complications may occur. The midwives practice together with the physicians as needed to ensure the safety of you and your baby.  Our goal is to help you create a safe environment and a memorable experience for the birth of your child.Southern Crescent Women's Healthcare has an acclaimed staff of some of the best doctors, certified nurse midwives and nurse practitioners in their field who continually strives to make patients' experiences better and provide top-of-the-line care in both obstetrics and gynecology. Southern Crescent Women's HealthCare offers a wide range of detailed and complex gynecological services to meet today's women's healthcare needs.  Our highly trained physicians are able to provide laparoscopic and robotic surgical options when providing treatment for endometriosis, pelvic organ prolapse, urinary stress incontinence, bleeding abnormalities as well as the Acessa procedure for uterine fibroids. Our skilled physicians and nurse practitioners provide comprehensive gynecology care throughout all stages of a woman's life, beginning in the teenage years, onto childbearing years, into post-menopause, and retirement.
Please visit our website at scwhobgyn.com for more information regarding additional services provided by our practice.
---
Today we would like to share this jewel of the children's
fashion
industry.
Gianna
Couture
is back with their relaunch and the luxe yet trendy little girl's boutique is ready to style your little princess with the best
fashion
styles!
Gianna
couture
will dress your little princess from a mommy and daughter's evening on the town to the next daddy daughter dance. If you like shopping for your little girl but she isn't that excited, like you are shopping at
Gianna
Couture
will change your love muffins whole shopping experience with the best styles.
Gianna
Couture
relaunch will go "LIVE" online for you to shop on August 8th, 2022. You don't want to miss out on all the unique styles. Begin your little girl's
fashion
journey with us. Remember every child is special, and so should the garments they wear. Give your child a smile with amazing
fashion
from
Gianna
Couture
!
---
Thank you for viewing our Guide for New Moms and I hope you found it resourceful! Please support these local businesses and providers above who truly make our community a better place!
Sincerely,
The Peachtree City Moms