Searching for after school activities that your child will enjoy can be daunting. To help you make your search as easy as possible, The Peachtree City Moms have featured some local favorites. Whether your child is in pre-k or high school, loves playing piano or soccer, there are a number of options to choose from.
---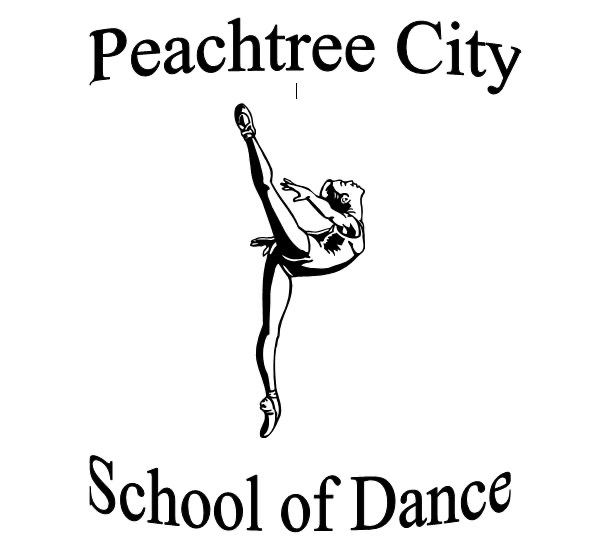 Come and join our Dance Family! The Peachtree City School Of Dance has been a part of the community since 2002 and is home of the Annual Fayette County Nutcracker Ballet. The school offers the highest quality of dance training following the American Ballet Theatre's National Dance Training Program. This insures your dancer is receiving safe training in an atmosphere that nurtures each individual. We offer classes in Classical Ballet, Pointe, Contemporary, Jazz, Tap, Hip Hop, and Acro Dance for toddlers through professional levels. Peachtree City School Of Dance offers many performance opportunities including our Competition Dance Team. Summertime is the perfect time to explore dance with our fun Camps! Princess Camp will feature music, dance, and crafts from Encanto! The Summer Ballet Intensive provides technique training from Master Dance Instructors. Under the direction of Kathleen Senger, the School Of Dance is recognized throughout the country as a top dance instruction facility featured on Good Morning America. Students from the program are dancing professionally, receiving awards and scholarships, and are leaders in their communities. Company Dancers participate in mentorship opportunities and serve as ambassadors for the arts in our community. The state of the art dance facility in Peachtree City is conveniently located on a golf cart pathway, includes a fully stocked Dance Wear Boutique, and specialized dance floors for the safety of students. New students are being accepted and Summer Camp registration information may be found on the website ptcschoolofdance.com or by phone at (770) 632-1544. Come infor a FREE trial class!
Peachtree City School of Dance, Inc.
113 Peachtree Court, Suite A,
Peachtree City, GA 30269
Phone: 770-632-1544,
[email protected]
www.PTCSchoolofDance.com
Kathleen Senger – Director
---
​

Join us on the soccer field in June, July, & August for our Summer Camp Series then stay with us when school starts for our fall season!  We focus on development for players of all skill levels, even beginners!  Register for camps now, then sign up for the fall season beginning in June!
The Peachtree City Lazers and the Tyrone Lazers are recreational clubs with nationally licensed coaches teaching ages 2-18 how to play soccer at their own individual pace in a fun and challenging environment.  
We look forward to seeing you this summer and then again in the fall!
Please check out our website for both Peachtree City and Tyrone at www.lazers.soccer.
---
⊇The Music Garden was founded in 1995 when the owner and creator, Luanne Harms' two passions; children and music, came to fruition. Today, they have expanded to include the larger community of children, teens and adults. Their programs are rooted in the fundamental belief that music is an innate part of each of us, and that we all can learn, enjoy, and grow through music.  Please explore their website, themusicgardenptc.com; whether you are a long-time student or a new community member looking to explore your musical side.
The Music Garden's beautiful facility is located in MacDuff Crossing in Peachtree City, Ga, and features two suites: one with a piano lab that houses a grand piano and 9 high-quality full-sized digital pianos, a teaching classroom. and a welcoming lobby.  The other suite features 5 studios, our offices and a lobby that comfortably seats our guests.
The Music Garden invites you to tour their facilities, meet with their staff and instructors, and set up a free demo class or lesson.  They would love for you to join their musical family. The Music Garden is located at 2860 Highway 54, Suite 202, Peachtree City, GA.
 Piano
 Ukulele
 Guitar
 Voice
 Percussion and Drums
 Acoustic Upright String Bass
 Flute
 French Horn
 Low Brass (trombone, euphonium, tuba)
 Periwinkles Babies/Toddler Music and Movement Classes (Ages 6 mo – 36 mo)
 Music for Families classes (Ages 6 mo – 4)
 Poppies Preschool Music Class (Ages 3-4) Let's Play Music Piano Class (beginning at ages 5 – 6)
 Presto Let's Play Music Piano Class (beginning at ages 7 1/2 – 12)
---
At Discover Science Center our mission is to serve the community by providing fun and interactive educational experiences and opportunities related to science in order to inspire and support a child's passion for learning. Our programs are developed by scientists and educators that take advantage of kids' natural fascination with science.
Sign up for a fun-filled summer at Discover Science Center. Kids learn about sharks and jellyfish, explore our solar system and launch rockets, and investigate cells and body systems. We enhance our science camps with art and creativity projects to help kids integrate what they learned during the week.
2802 GA-54, Peachtree City, GA 30269
MacDuff Crossing Shopping Center [email protected] (678) 545-1397
---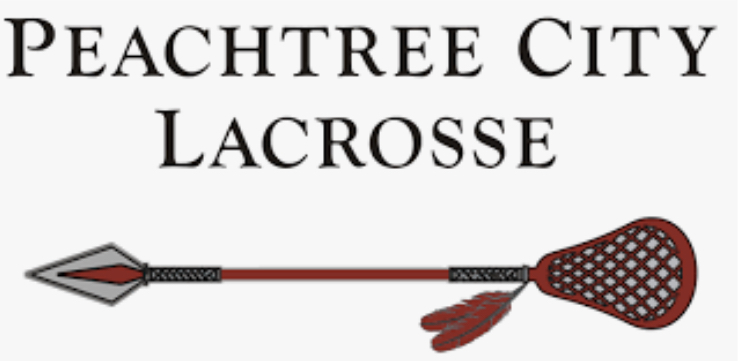 At Peachtree City Lacrosse our Mission is to promote lacrosse in the community while encouraging teamwork, sportsmanship, respect for others, personal responsibility, and growth
Peachtree City Lacrosse is a fully volunteer youth lacrosse club dedicated to bringing the sport of lacrosse to those boys and girls who will feed into area high schools.  We have players that are now continuing their playing time at the following high schools.
Come out and try the fastest game on two feet.
---
Join us for our 18th year of offering Fayette County's best performing art camps! The LegacyTheatre hosts performing arts camps for students ages 2-18. For the younger students, Legacy offers a half day camp option for two camps. Camp LegacyHalf Day (Encanto Theme!): Your little star with LOVE this camp. From acting/improv comedy to learning a musical medley, our professional team will keep your little one inspired and entertained! Their adoring fans will get to see them in a final showcase on the last day! They will also get to perform for the pre-show of our professional summer show, The Wizard of Oz! Ages 4-8. July 11-15 9am-12pm. Little Dreamers Half Day (Sing 2 Theme!): Delight your star with this awesome camp. From acting/improv comedy to learning a musical medley, our professional team will keep your little one inspired and entertained! Their adoring fans will get to see them in a final showcase on the last day! Ages 3-6. July 25-29; 9am-12pm.
For older students Legacy offers two full day camps. Musical Theatre Intensive: An awesome week learning from our area professionals focusing on auditioning, choreography, playwriting and more! Ages 7-18. June 27th-July 1st. Camp Legacy Full Day: Our most fun week all year! Acting Improv, Choreography, Talent Show, and on and on! This camp is a blast! Perfect way to spend a week and meet new friends while building confidence. Parents are invited final day to watch a showcase. They will also learn a full musical medley to perform for the pre-show of our professional summer show, The Wizard of Oz! Ages 7-18. July 18-22; 9am-3:00pm. Visit .www.legacytheatre.com
---
American Black Belt Academy has one goal and that is to improve the lives of their students through the physical and mental training of martial arts. ABBA offers classes for all ages and levels. You can even try a class for FREE to see if it is the right fit for your child. It may take longer for American Black Belt Academy students to qualify for their black belts than some newer more contemporary Taekwondo schools require. At ABBAPTC, Master Kang believes all belts are earned at the individual's pace and are measured by skill and maturity, not a timeline. The amount of time someone spends getting to black belt isn't standardized but promotion from one black belt to the next is. and it takes years. American Black Belt Academy applies the standards to the levels prior to black belt. ABBAPTC is located at 303 Kelly Dr. #10 , Peachtree City, GA. Below are some different class options:
Warriors Class – ages 7-12 – This class is designed to help your child perform at his or her own pace. In addition to Taekwondo, our students learn to set and achieve their own personal goals. By learning perserverance and taking pride n their accomplishments, students gain greater self-confidence and a positive outlook that extends into every aspect of their lives.
Many people forget that martial arts can also be a path to inner peace. When a martial arts exponent kneels and closes their eyes and then opens them, it means that they have used the time to focus their mind. It is a path to finding inner peace and inner strength.
To register your child or try a free class in the Tiny Warriors or Warriors call, visit www.martialartsptc.com.
---
Robo Dojo enjoys making robotics learning fun.  Members learn and enjoy the fruits of their creations through our guidance and instruction using STEM based curriculum created by world renowned experts in innovative robotics technology. Through this curriculum, we apply age appropriate techniques and approaches to make learning fun, while they apply and acquire critical thinking skills that will supplement their academic development.
Robo Dojo invites children to a hands-on experience in robotics.  Children will have the opportunity to see and learn about how robotic technology works and how much fun it can be to design, apply and improve on their creation.  Robo Dojo also believes that the skills learned and applied here will help with our members' academic performance, as well as their creative confidence. Our classes are Monday thru Thursdays 3:30 to 4:30 and 4:45 to 5:45. We also will be having summer camp starting June 2.   Go to .www.ROBODOJOS.com for details.
---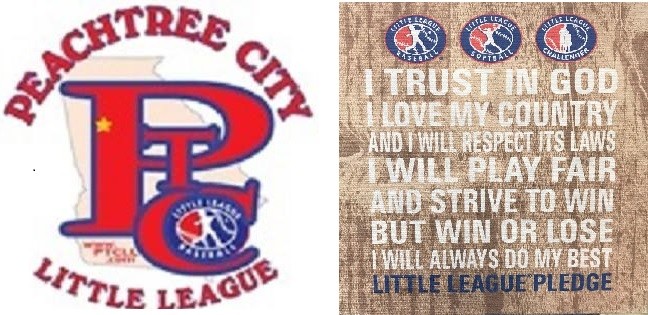 Peachtree City Little League is excited to announce our Opening Day Parade and Ceremony for the Spring 2022 season!
Festivities will begin at the PAC, on Saturday, March 5, at 9:00 AM. Teams will assemble on Field 7, and parade to Field 6, where we will have a brief ceremony with the National Anthem, Little League Pledge, and Ceremonial First Pitch.
We hope you will be able to join us as we kick off another great season of Little League baseball!
Visit www.fr.ptcll.com.
---